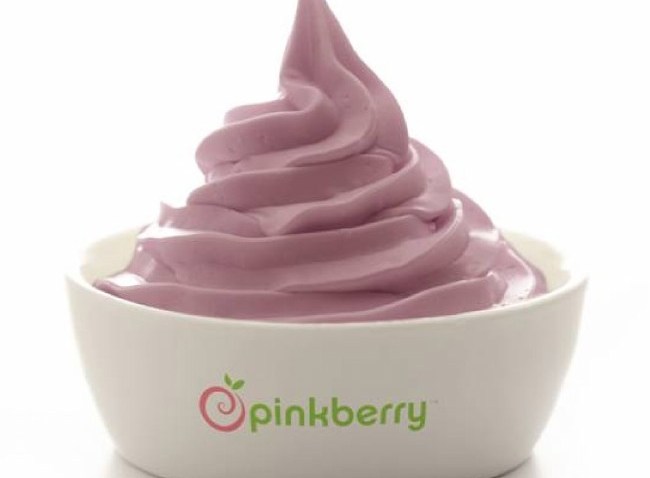 Simple flavors. Simple sizes. And very long lines that caught the attention of the Los Angeles Times and scads of media outlets that marveled at the phenom. It's hard to believe, actually, that Pinkberry is only turning 4 -- it feels like it has been on the scene for a few years longer than that -- and like any good fourth birthday, there will be people clamoring for cold, creamy goodness. For free. We love that word. Free.
Pinkberry founders Shelly Hwang and Young Lee will be dishing up their star-status treat at the West Hollywood location -- that's at 868 Huntley Drive near Santa Monica Boulevard -- from 5-7PM on Saturday, January 10. The price? Gratis. (Note: The free celebration is only on at the Huntley Drive location during the above hours.) A new flavor was recently introduced -- pomegranate -- but the classics will be available. We're original aficionados ourselves, in part because we love a flavor called "original" (so original).
Meeting a savvy pair who've created such a well-known brand in a city crowded with well-known brands is a great opportunity, too; consider that there are now 70 Pinkberry stores in New York and Southern California, with the first Northern California branches opening later this year. Who wouldn't raise a fancy little plastic spoon to that?
Copyright FREEL - NBC Local Media