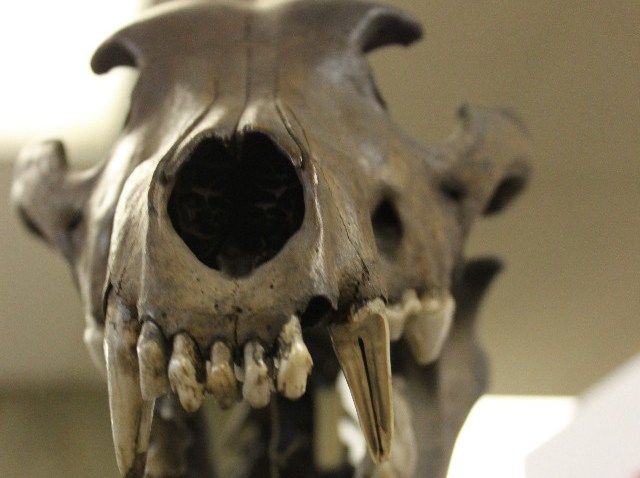 "BFF" takes on new meaning on Saturday, Oct. 23 at the Page Museum next to the La Brea Tar Pits. You can arrive with your BFF, of course, if she or he is into science and nature and paleontology, and of course, we should all have a BFF that has at least a passing interest in all three of those things.
But those three letters may also represent "Best Fossil Find" at the National Fossil Day celebration at the Page. With your Page Museum admission you'll get to observe all sorts of fossil-based activities. Paleo-smarties will lead visitors through eons-old finds. There will be "fossil sorting," too, which we can't believe we've never given over a Saturday to before. Fossil sorting. Two exciting words together. Oh, and "microfossil appreciation," which we can all certainly use more of.
This is the first National Fossil Day, if you keep track of those sorts of celebrations. And we're all lucky enough to live in the same vicinity as the La Brea Tar Pits, the go-to reference, here and everywhere, when the topic of fossil finds arises. A topic that should arise as often as possible, in our opinion.
No word if anyone will leave with an actual fossil -- probably not, we'd imagine, although we await the "Fossils for Everyone!" Day with eagerness -- but the Page gift shop is one of our favorites in the city. You've seen the fake tar there? How anyone, young or not-so-young, can visit LA and not leave with fake tar is beyond us.
Copyright FREEL - NBC Local Media