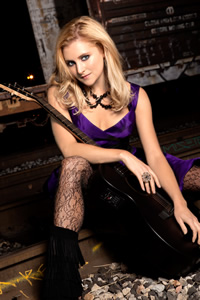 Modern Country music is hitting hard. One such new talent on the scene is triple threat Southern beauty Kat Bailess who's packing punches in bunches in L.A clubs.
Her show on Thursday September 17th at Molly Malones was sexy fun and smoking hot.
Originally from Vicksburg Mississippi, and influenced by Patsy Cline and Faith Hill, Bailess started entertaining as soon as she could step on a stage. She's since racked up her resume with acting and dancing credits and is back to her musical roots writing and recording new songs in Nashville and L.A.
Tonight she's at House of Blues and if you're up for a good ole' time try to come down and raise your glasses y'all.