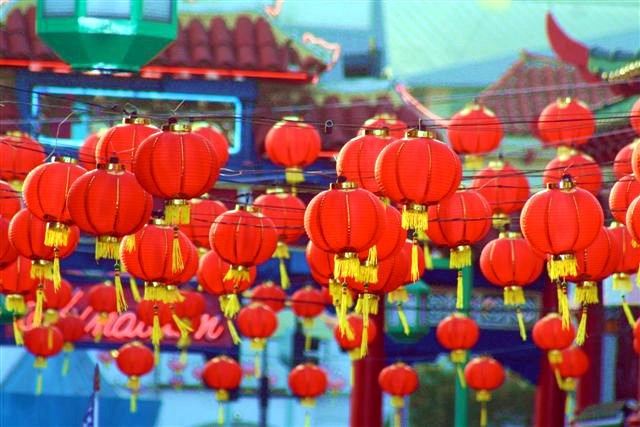 The LA Craft Experience nighttime craft market in Chinatown was one of summer's best shopping experiences, in our opinion, and its spectacular setting gave all other craft markets everywhere cause to aspire higher when it comes to location.
Now that market, and acrobatic troupes, and DJs, and a full evening's program returns to historic Chinatown as part of the 72nd Annual Moon Festival on Saturday, Sept. 25. The Moon Festival, of course, much (much much) predates this past summer's market, but it is deftly incorporating long-held traditions and modern touches.
The traditions include performance, courtesy of lion dancers, and an appearance by Shaolin Warriors. The festival itself, and what it means and represents, goes back. Way back, before people used shortcuts like the phrase "way back." The festival, of course, has harvest at its heart, and the welcoming of autumn.
The modern touches are the market, yes, and the KCRW DJs that will be spinning while you'll be shaking it on the temporary dance floor. There will be merchants beyond the craft fair, merchanting, and chances to buy delish eats, and there will be moon-caking making and ping-pong playing. And a gratis bike valet, if you show up on your bike.
The 72nd Annual Moon Festival is on Saturday, Sept. 25 from 5 p.m. to midnight.
Copyright FREEL - NBC Local Media