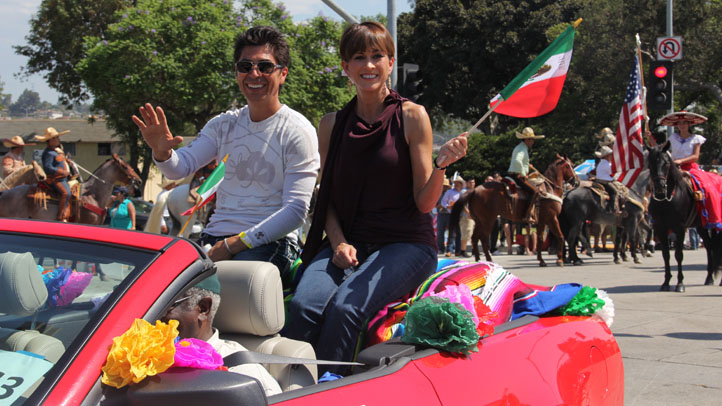 NBC4 Southern California Weekend Sports Anchor Mario Solis and Weekend Anchor Kathy Vara took part in the 66th Annual Mexican Independence Day Parade on Sunday, September 9, 2012 in East Los Angeles. Solis and Vara rode in a red Mustang convertible and waved to thousands of people who lined the streets to watch the parade which began at 10:30 a.m.
The parade started at Mednik Avenue and rolled down Cesar Chavez Avenue through the heart of East Los Angeles. Mexican singer and actress Graciela Beltran served as the grand marshal of the event. A number of city dignitaries, marching bands, equestrian units and dance teams also participated.
A large festival took place after the parade, treating parade-goers to plenty of food, booths and cultural activities.