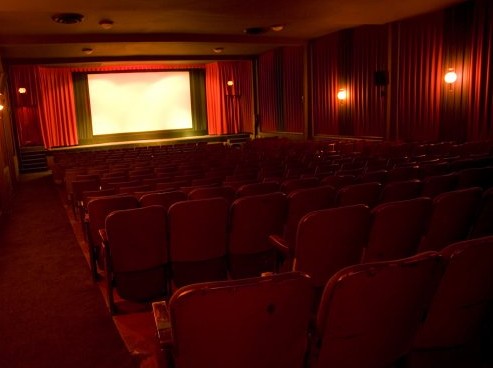 If you're keeping track at home, here's what's happening with the whole New Beverly and Cinefamily and Silent Movie Theatre pajama party and all-night fundraiser to-dos on Saturday, Oct. 9.
Just to put it straight: Cinefamily is throwing a PJ party at the Silent Movie Theatre. "No warlocks allowed" (read: ladies only). And although pajamas are expected and welcome, this is not an overnight deal. You'll leave after the second witch-cool movie.
A few blocks away, the New Beverly IS throwing a sleepover slumber party of sorts, sans pajamas. It's confusing at first, but not really. And there won't be slumbering at the New Bev. There will be watching of scary flickage, and 12 hours of it. Twelve hours! We might show up in something PJ-like anyway, just to keep the binding and chaffing to a minimum.
The New Beverly says the annual fundraiser -- called the New Beverly's Third Annual All-Night Horror Show -- is now sold out, but there will be a stand-by line.
Everything eeks up at the New Beverly at 7:30 p.m. on Saturday, Oct. 9. Oh, and what movies will run? Lots. We're looking at "The Giant Claw" and cringing with delight.
Copyright FREEL - NBC Local Media