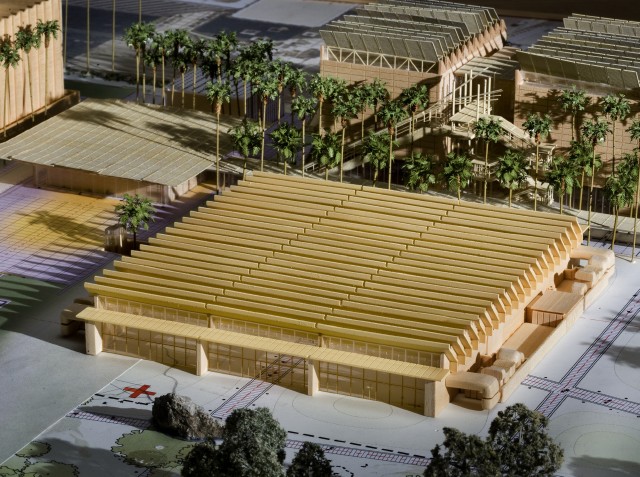 The Los Angeles County Museum of Art is calling the concept a "flash visit," which works by us.
"Flash visit" defined: A quick pop-by the museum's new Resnick Pavilion, which will open later this year.
It's a bit like describing a surreal work of art. On Thursday, June 10, you'll be able to visit something that actually is still closed. It's not a mind-bender or riddle; LACMA is opening the massive Pavilion for one day only, before it has all of its stuff ("stuff"=signs and wall doodads and brochure holders) up.
The Resnick Pavilion is the mondo building that has been coming together just north of the Broad. Inside you'll see Walter De Maria's "2000 Sculpture" in addition to the still-emptyish building.
Like LACMA pointed out, the Resnick won't look this way when it officially debuts in a couple of months. It's still stripped-down. You're intrigued? Have your membership card or get a LACMA admission to see it. It'll be free from 5 to 8 p.m. on June 10.
Again, June 10 only. Thursday. A special sneak peek. June 10.
Copyright FREEL - NBC Local Media