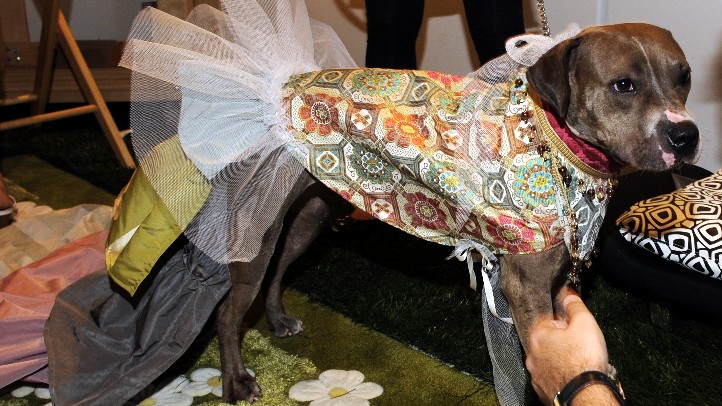 We can all get pretty yawny over red carpets around these parts, but then a dog shows up. And suddenly? The fawning. The awwws. The questions as to why a Rover is walking a stretch meant for high-profile Hollywood stars.
If this is you, you should know that the red carpet outside Pacific Design Center on Wednesday, Aug. 24 will be as downright dogly as dogly things come. Patterns for Paws is the night's big event, and various celebrities and a whole caboodle of canines'll show up to support the Amanda Foundation (which itself helps match animals with homes).
Yep. There will be dogs looking dressy and strutting fashiony type clothes (pooches are such good sports). The night's name is Patterns for Paws, after all. There will also be a whole host of animal-fun vendors to boot. And if you want a psychic to read your own beastie, show with a photo.
Kevin Nealon is the host, and a ticket is $50.
Copyright FREEL - NBC Local Media