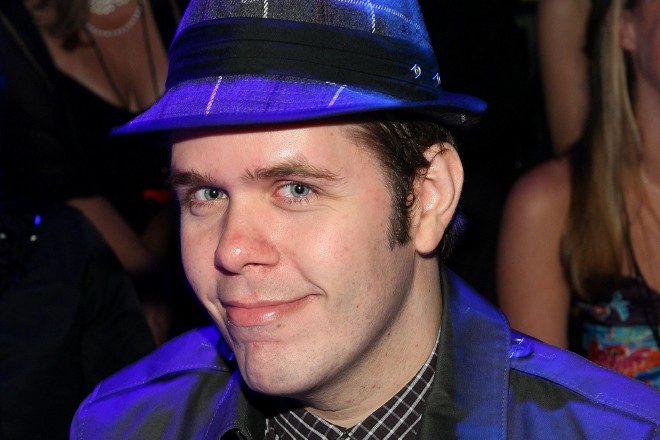 His thrall over star-loving/loathing readers? Many writers would like to be schooled in just what that thrall is and how to obtain it. Part of Perez Hilton's secret is putting himself out there at parties, junkets and premieres (something a lot of shyer scribes, who want to be home behind their keyboards, definitely veto). In short, he's accessible -- he even famously holds court at a Coffee Bean on Sunset -- in an inaccessible, closed-off, hand-up-to-the-flashing-camera society. There's appeal to that.
That he'll dish in his new celeb-obsessed book (the intro to his name on the cover: "Laptop Samurai, Gossip Gangstar and the Queen of All Media") on faces, places and the sharp-edge of fame is a given. That he'll put some wicked-tongued Perezian flair in there, understood. That the fans who check his site 87 times a day will arrive early to get a good spot in line to meet the man, not surprising. But, like he always does, expect an outlandish tidbit or two that may cause you to spit-take that g&t you're sipping.
We caught Perez on a "Martha Stewart" last year and even the homemaking icon developed a real and affectionate connection to the man who helped break blogging out big time. Perez and Martha, an unlikely pairing? We don't think so. They both are exceedingly smart, laser-focused and know what they want. And now, like Martha, Perez is putting it all down in a book.
Perez Hilton Book Signing
Wednesday, January 14, 7PM
Barnes & Noble at The Grove, 189 Grove Drive, Los Angeles
323-525-0270
Copyright FREEL - NBC Local Media