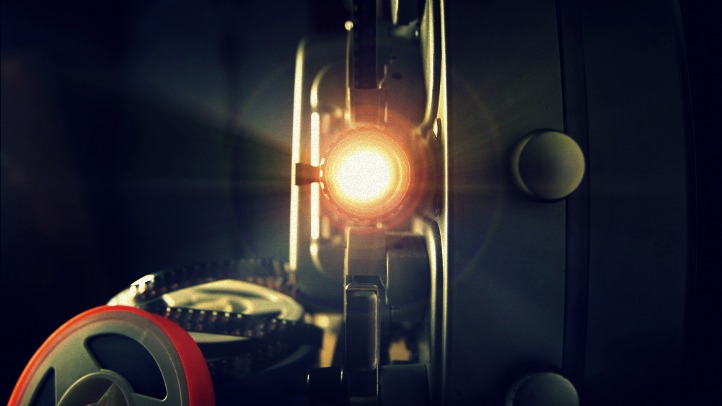 Sometimes it is about what is on screen, with a movie, but sometimes it is also about what is screen adjacent.
That second thing is particularly true if you happen to be watching a film anywhere else but in a theater or at home. An outdoor screening brings in all sorts of odd elements -- the moon and helicopters and random bugs -- that can enhance a film.
Take the free Pershing Square Friday Night Fright Flicks, which debut for a four-week run on Friday, Oct. 5. Movie one is "1408," with John Cusack and Samuel L. Jackson, and if you know the plot you know it is about an ultra-haunted hotel room.
And watching it at Pershing Square? Yep, there's the Millennium Biltmore Hotel, right next to you, which is a hotel not unlike the one in the film, historic and grand. And while the Biltmore has a few legends, we're pretty sure it doesn't have a room quite as haunted.
We think that is a fine and unusual backdrop to that particular film -- a haunted hotel movie next to an old hotel -- but the other movies in the series are equally intriguing: "Mothman Prophecies" on Friday, Oct. 12, "A Fire in the Sky," on the 19th, and "The Descent" on the final Friday in October.
Yep, they're scary movies all, and really scary; sometimes at free outdoor screenings, the creepier flicks get skipped. Not with this series; "The Descent" is the stuff of nightmares. Very bold, organizers. Very bold, indeed.
As mentioned, it is free. You can pack a picnic and show with a blanket. Now, will you stay over at the nearby Biltmore after seeing "1408"? We totally think you should.
Follow NBCLA for the latest LA news, events and entertainment: iPhone/iPad App | Facebook; | Twitter; | Google+; | Instagram; | RSS; | Text Alerts | Email Alerts
Copyright FREEL - NBC Local Media