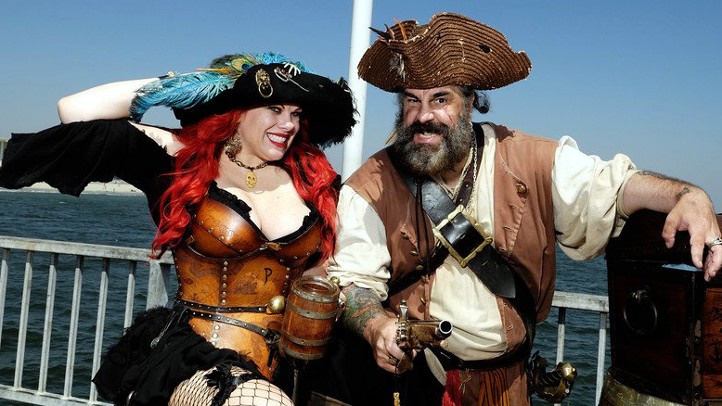 One doesn't get enough opportunities in this lifetime to grog it up; in fact, whole years can pass for some people without the word "grog" even being used in everyday conversation.
Which is unfortunate. An instant remedy to that, and to other woes of the non-"arrr"-unleashing, non-mast-raising world, is the Pirate Invasion weekend at Belmont Pier. It's on for Saturday, July 2 and Sunday, July 3, and several activities will be on deck, including the enjoying of grog and other rumly beverages.
There will also be a parade, a costume contest, belly dancers and fire dancers. And the area we're most intrigued about, save the area selling grog: Pirate Encampment.
A number of avast-y haps are going down on both days, and if you wanted to wear something of a corset-y or breech-type nature, no one will stop you. And no one will stop you if you want to say the word grog several times during your visit. The chance to say it often might not come back around for some time, so seize the opportunity now.
Pirate Invasion is described as a "Living History Event" and is free.
Copyright FREEL - NBC Local Media