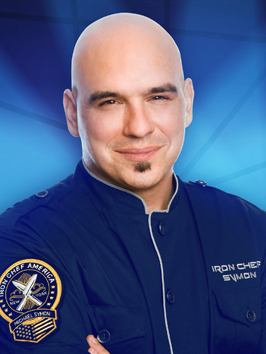 The following content is created in consultation with the Los Angeles Travel & Adventure Show. It does not reflect the work or opinions of NBC Los Angeles' editorial staff. To learn more, visit LATravelShow.com.
Now that we've got our footing and are fully planted in 2015, it's time to start planning our yearly travel adventures. Spring is just around the corner, and that means beaches, warm-weather treks and far-flung locales.
But as much as we'd all like to start globetrotting at the drop of a hat, the amount of travel options and travel information out there can be daunting rather than helpful.
If we only had a travel savvy friend who could share all their insider secrets and put together the perfect itinerary for our next adventure.
Well, look no further, because the 10th Annual Los Angeles Travel & Adventure Show—the largest of its kind in the nation--has got all your wandering and vacation needs covered. Taking place at the Long Beach Convention Center from February 21-22, this two-day travel extravaganza is the perfect opportunity to find out where to go and how to get there. With 450 exhibitors, cultural performances, a culinary stage featuring acclaimed chefs and a slate of celebrity travel speakers, you'll be ready to plan the ultimate getaway. Add hands-on activities like scuba diving and the Yosemite Experience Pavilion's massive rock wall, and it's easy to see why this year's show will be an adventure in and of itself!
Let's take a closer look at a few of this year's unmissable attractions.
SPEAKERS
Rick Steves
The host of "Rick Steves Europe" shares tips on getting the most out of every mile, minute, and dollar on your next trip.
Samantha Brown
The Travel Channel host and consummate globetrotter will deliver her personal tips on how to get the most out of your trip.
Pauline Frommer
The author of the Frommer Guidebook Series (and one of the world's most well-traveled ladies) shares her legendary travel secrets and tips.
Phil Keoghan
The host of "The Amazing Race" takes you on a journey through his travel adventures around the globe and shares his passion for living life and fulfilling dreams. Hear how Phil's NOW (No Opportunity Wasted) philosophy helps in setting life goals and seizing every day.
Peter Greenberg
The Emmy Award-winning travel journalist and CBS News Travel Editor will arm you with cutting-edge travel information and insider tips you need to know before you ever leave home.
TASTE OF TRAVEL STAGE
Wake up your senses at the Taste of Travel Stage! Nothing connects a traveler more to a destination than food. At the Taste of Travel Stage, you'll transport your taste buds and discover the unique cultural flavors of local, regional, and worldwide cuisine. From chefs like Mike Lofaro and Kyle Kawakami bringing you the best Hawaiian cuisine to Chef Lisako Horimoto offering a taste of Japan, there's something for everyone.
Click here
for a full lineup.
GLOBAL BEATS STAGE
Watch the world come alive on the Global Beats Stage where you'll see culturally diverse dance and music performances representing destinations from around the world. You'll even learn a little about the artistic and cultural significance of each performance – and have the opportunity to get up there and learn a new dance step or two!
Check out the full lineup
, from Bollywood dances to bellydancing.
HANDS-ON ACTIVITIES
Why tame your adventurous spirit when there are so many immersive experiences you can enjoy at the Los Angeles Travel & Adventure Show? Take a scuba lesson in a heated pool, jump inside a Bubble Roller Land Orb and tumble through an enclosed arena or test your alpine climbing skills at the Yosemite Experience Pavilion's rock wall. For more details on all the adventures,
click here
.
Don't go into your next getaway blind. Instead, get inspired and let the pros help you plan ahead by visiting the Los Angeles Travel & Adventure Show. For more information visit
LATravelShow.com
, and don't forget to enter the promo code NBCEM1 to receive discounted $10 tickets.