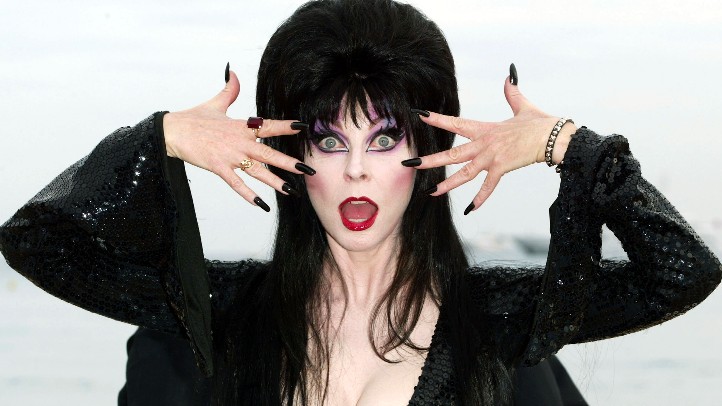 Each and every week Los Angeles offers up dozens of little reminders of why it is one of the best cities on the planet.
They're not always easy to see -- although some are -- but if keep watch you'll always find a few. Our sign came this week in the form of Elvira. In most cities an Elvira visit coincides with Halloween. But LA is so amazing we can enjoy our appearances the week after the hauntingest day of the year.
Right? Our city has everything, is what we're saying.
If you're a Mistress of the Dark fan, or you love your "Star Wars" and "Spiderman," best make for the Comikaze Expo. (We mention those two properties because both Mark Hamill and Stan Lee are set to attend; woot.) It's described as a convention devoted to pop culture, so, yes, there will be a large comic book contingent, but look for other corners of mediadom to be celebrated as well. If you want that broken down further, here's what's under the show's name on its banner: "Comic, Anime, Gaming, Sci-Fi, Fantasy, and Horror."
Done and done and done and done. And done. And done.
The dates are Saturday, Nov. 5 and Sunday, Nov. 6. The place is the LA Convention Center. The to-dos and cosplay events and booths are many. And will you wear the costume you wore Monday night? We hope you've given it at least a cursory wash.
Oh, look at that. There's another reason to love our city. You can pretty much wear a costume out every weekend of the year if you like, or almost, with the raising of eyebrows. If LA is anything, it is a city much against the raising of eyebrows. That's nice, in our book. Acceptance, and all that.
This link should help you out with time and ticket information.
Follow NBCLA for the latest LA news, events and entertainment: Twitter: @NBCLA // Facebook: NBCLA
Copyright FREEL - NBC Local Media