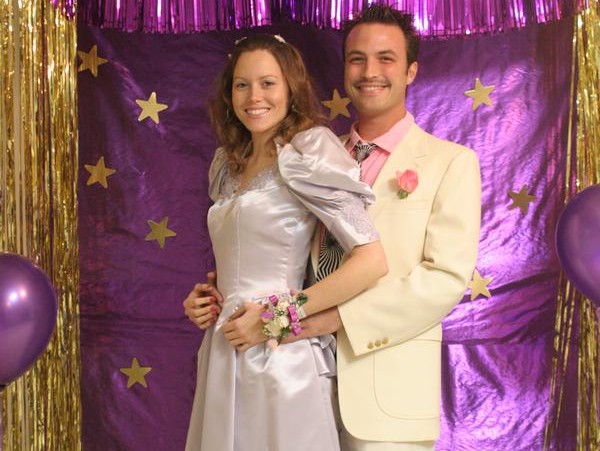 Some truth about proms is that they very often happen in the spring, they very often play the current hits of the day, and they very often are not peopled by prom attendees who are over 18, not counting the chaperones standing on the sidelines.
We also want to say that a good prom needs a punchbowl, but, the moment we said that we'd have to board our Time-Goer-Backer 4000 to 1951.
But a prom doesn't need spring, or a punchbowl, or current music, just a lot of happy goofs who want to dress up and dance. That's the feel behind the '80s Prom Party, which is throwing its arms around the neck of the Music Box @ Fonda on Friday, February 26th.
Two cover bands, playing the hits you fell in like to, or wish you did. Dressy-dressy outfits (think big, shiny bow placed on the center of the lower back). And animal rescues benefitting from the night's take.
Tickets are $40. We really wouldn't buy anything new for this thing. Just dig. Dig and dig until the skinny tie with the piano keys emerges from the nethers of your closet. Then dig some more.
Copyright FREEL - NBC Local Media