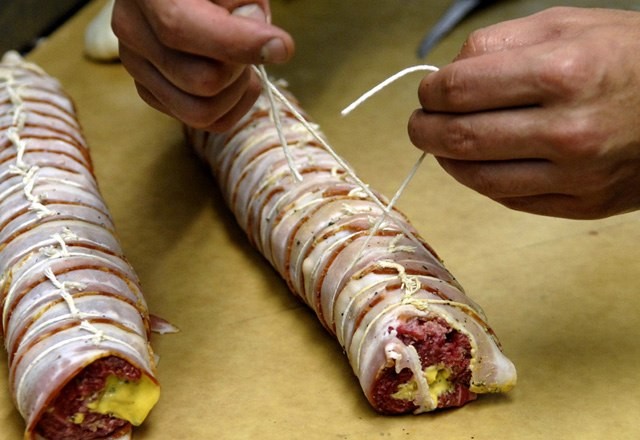 Whenever life gets too intense, we visit the Four Seasons for a mind vacation. Any Four Seasons. So when we heard Conny Andersson, an acclaimed chef who has manned the stoves for that top-notch hotel chain (properties in India, Egypt and Beverly Hills are all on his CV) was debuting AK in Venice, we immediately called off our mind vacation and vowed to return to reality. Plus, our stomach was growling.
AK in Venice, the first place that Andersson has owned as well as served as chef at, has a stylish, international feel -- and menu -- with a distinct Swedish note or two (Sweden is the home of the man in the toque). Dishes include salmon gravlax cured with aquavit (and served with espresso honey mustard -- dreamy), braised beef short ribs bourguignonne and starters like artichoke three ways (crisp goat cheese fritter has our immediate vote). The restaurant is also serving weekend brunch that boasts some morning favorites -- think brioche French toast -- as well as a luxe meat hash made with beets. Savory and the perfect wake-up in winter.
Will our mind vacations to various Four Seasons stop? Probably not, but we may, on occasion, slip in a mind meal here. Oh, forget the mind meal; we'll be visiting for a real one.
AK in Venice
1633 Abbot Kinney Boulevard, Venice
310-392-6644
Copyright FREEL - NBC Local Media