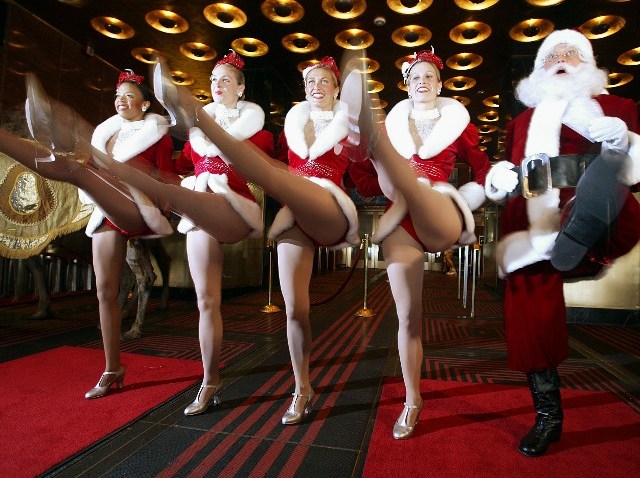 One gets so used to seeing the Rockettes tapping in front of Macy's at Herald Square on Thanksgiving Day that attempting to picture them someplace completely different -- say, the Santa Monica Pier -- and during another time of year -- say, summer -- takes a bit of effort.
But that's exactly where four of the famous dancers will be on Thursday, Aug. 12. They'll be in town to support "Kicking Across America" -- catchy -- which supports local organizations and charities. The Garden of Dreams Foundation and LA After-School All-Stars are two of the Los Angeles groups which will benefit from the day.
The Rockettes won't be the only ones kicking, however. They're hoping for a million kicks that day, in Santa Monica and in cities around the nation, where other Rockettes will also be kicking with the locals. Also online, too. There are over 142,000 "kicks" listed so far, at the time of this writing. Find info how you can cyber-kick, too.
If you want to lend support, kick it a little, and join one really large, Pacific-close line, get to the Pier by 10:45 a.m. on Aug. 12. There will be a stretching session. Needed. And remember, big smiles. Kick, and smile. Kick, and smile.
Copyright FREEL - NBC Local Media