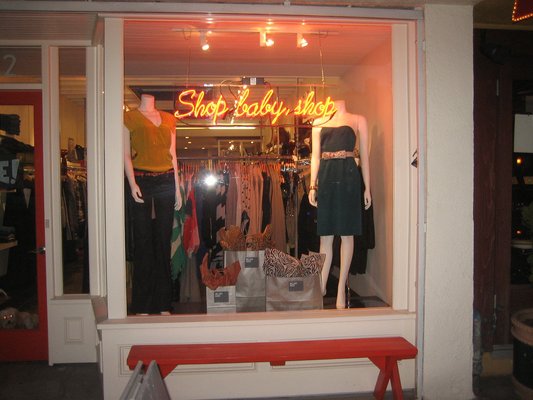 WHAT: A sale worth braving the elements for* at 3rd Street boutique Hillary Rush.

Lucky Magazine's take on Hillary Rush goes something like this: "With a grandmother who founded Montreal's Friad's department store and a father who created Le Tigre, Hillary Rush has retail in her blood."

To which we say, Le Tigre? Too cool.

Pedigree aside, Hillary Rush is a local favorite and the 30% off sale they're having right now is a must-visit. Select pieces from Charlotte Ronson, James Perse, Sunner, Monrow, AKA New York will be among the stylishly discounted.
(*This sale is ongoing, so if braving the elements isn't your thing, don't worry.)

WHERE: 8222 West 3rd Street; 323-852-0088