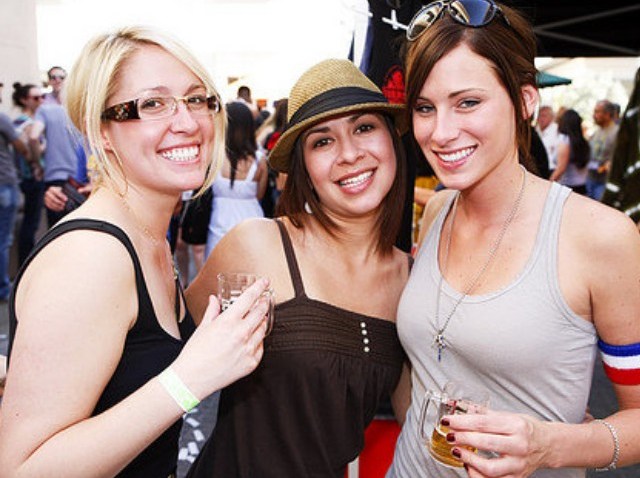 OC Beer Festival. Date: August 30th. WHY PLAN AHEAD: This one's at Irvine Lake, so it might be a bit of a drive for some. But we're Southern Californians, and when there's a big to-do celebrating one of our favorite sips, we'll be there. The party will of course give the love to local beer-makers, but dozens of other name and nook breweries will be pouring as well. Beers from the Grand Teton area, Mendocino, Petaluma, in addition to those OC suds. DRESS FOR: Rocking out to faux-fun glam band. Tease that '80s hair high. Don the stretchy pleather cullottes. Cheers!
ALSO ON AUGUST 30TH:
The Daytime Emmy Awards. WHY PLAN AHEAD: If you're nominated, you'll need a dress, and a ride to The Orpheum. If you're not, you'll need to reserve some couch space, put out the guacamole, and kick the nighttime-TV-types out of the den.
Fiesta La Ballona. WHY PLAN AHEAD: It's the final day of this mondo, three-day Culver City party. We'd spend the better part of Sunday afternoon enjoying the Food, Beer & Wine Garden in an attempt to shake off the Monday blues before Monday even starts.
Copyright FREEL - NBC Local Media