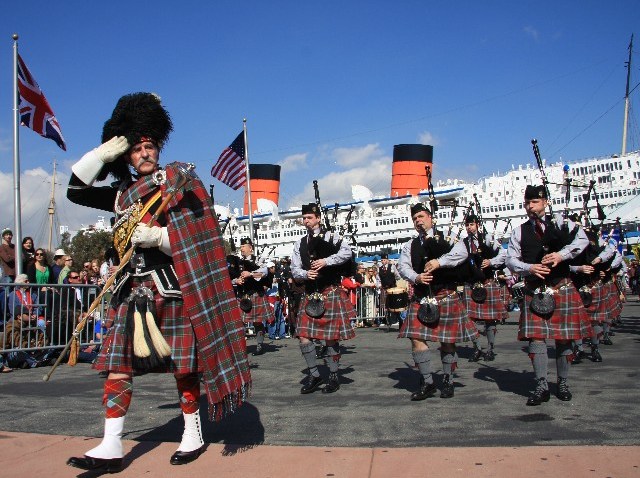 It's a good long way from Clydebank, which is close-ish to Glasgow, to our own Long Beach. But the Queen Mary has traveled that distance, if not directly, then many times over, and in many important ways. Because not only has it served as a luxury holiday destination, but it sailed, on missions, during World War II, too.
The legendary ocean liner that is now permanently at home in Southern California was built in Scotland in the early 1930s. And the big boat throws a party every year in remembrance of its Clydebankian origins and Scottish ties. It's the Annual Scottish Festival, and the weekend-long party marks year 18 in 2011.
Festival visitors will not be partaking in ship-building exercises, however; there will be whisky tasting, and bagpipery, and sheepdogs scooting sheep around in the amazing way they do, and the proud wearing of kilts. It's a three-day bash, so bet there's something you'll take a shine to.
An adult one-dayer is $22; other things may be ticketed separately, like the whisky event. Also, the ship has a few stay-over packages going. We'd look into one. Sheepdog-watching can be so exciting that we get a bit tuckered. Not as tuckered as we would have been building the Queen Mary, of course. Props to the workers who made the beautiful landmark happen, oh so long ago.
Copyright FREEL - NBC Local Media