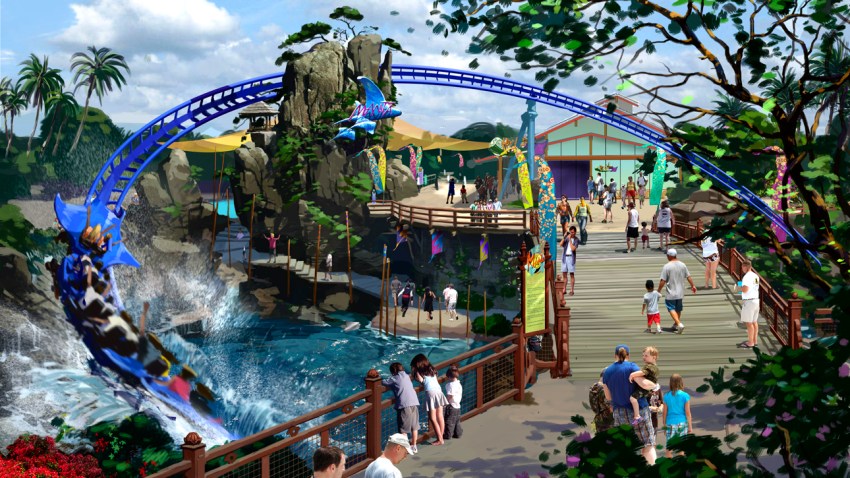 This article is sponsored by the San Diego Convention & Visitors Bureau, the official travel resource for the San Diego region. Learn more about San Diego at sandiego.org.

From hand-feeding Bottlenose dolphins to getting splashed by Shamu, SeaWorld San Diego has always given visitors unparalleled access to marine life. Now, the venerated park will go one better with Manta, a double-launch roller coaster that simulates the swooping sensation of giant manta rays, thus allowing thrill-seekers to not only watch the majestic marine mammals but to actually feel like one too.

On May 26, the half mile-long coaster opens to the public and is sure to delight visitors with adrenaline-pumping features like a 54-foot drop, four Gs of vertical force and a dozen tight turns, some so close to the shallow lagoon below that the coaster will actually skim the water's surface.

But this is no ordinary ride. By incorporating a marine life exhibit, the attraction blends thrills with education. The journey begins in an enclosed launch tunnel where massive rays are projected onto a 270-degree enveloping screen (the first of its kind in America), and once back on the ground park goers can visit the attraction's 100,000-gallon aquarium, which is stocked with 65 California bat rays and hundreds of fishes. You can touch and feed the rays above ground at Forbidden Reef, or head below ground to view them through eight large acrylic windows.

Located just two hours south of Los Angeles on the 405, San Diego is a quick and affordable escape for your family. For more information on Manta and other SeaWorld San Diego attractions, click here.