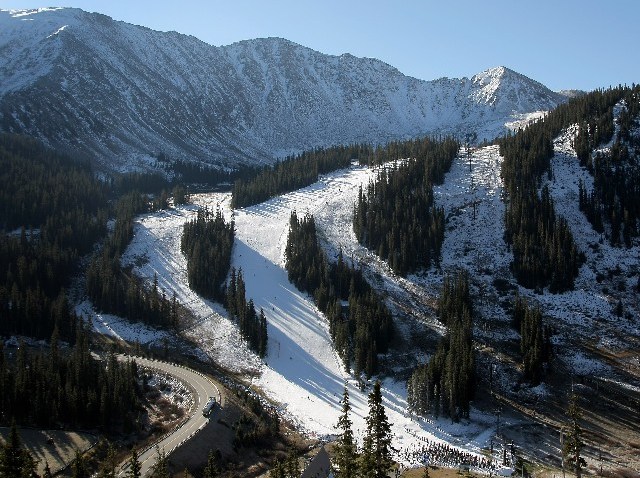 It's a rather chilly December following a rather damp November, meaning that various ski spots around the Golden State have been up and brrr-ing for a week or two now.
But they're not all open just yet -- next up is Badger Pass Ski Area on Saturday, Dec. 4 -- meaning that you still have time to get your gear in order.
That's where Ski Dazzle comes in (or rather glides in, perhaps). The annual late-autumn ski spectacular takes over a sizable chunk of the Los Angeles Convention Center for four days with the aim to outfit and prep lovers of cold mountains in every way possible.
"Dazzle" is in the event's name, after all. It bills itself as "A World of Skiing & Snowboarding Under One Roof," so bet you'll find a pole or two for purchase. Kidding. It'll be a forest of poles and skis and boards and other swish-down-the-hill implements.
Admission is $18, but there's a "Super Lift Ticket" offer involved, so read up on the details before heading downtown. Don't attempt to ski downtown, however. We know there's a lot of faux snow going down 'round these parts, but that's merely for frolicking in, not catching air.
Copyright FREEL - NBC Local Media