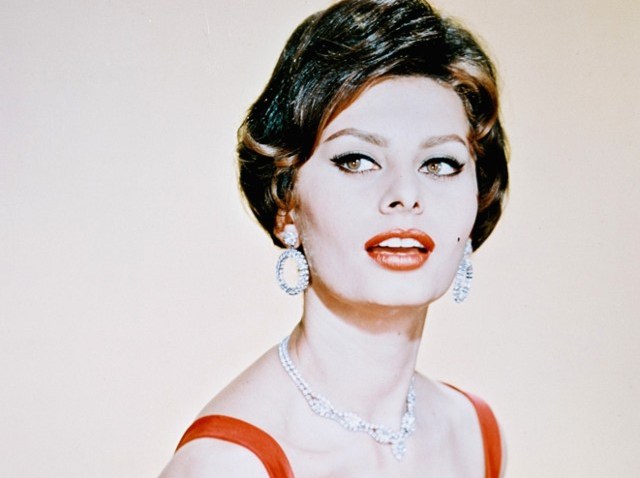 The words "movie star" were summoned by many following the passing of Elizabeth Taylor, and discussions continue about when an actor achieves that elusive, much desired title, and what it constitutes, and who today has earned it.
Very few would dispute that Sophia Loren is pure movie star, in every meaning of the term. But "few" is not the word for the number of fans who will be queuing up to see the actress at her Academy of Motion Picture Arts & Sciences tribute, which is scheduled for Wednesday, May 4.
That's still over a month away, yes, but tickets go on sale on Friday, April 1. And the ticket price for an evening basking in all that is La Loren? Five dollars.
Academy!
There will be a screening of Loren-lovely clips, and then the star -- apologies, the movie star -- herself will sit down for a chat about her storied career. What will the interviewer ask her first? Which was her favorite role? What was her most rewarding film? Or how it was to work with Robert Altman, George Cukor, Cary Grant, or Marcello Mastrioanni?
We hope one of Ms. Loren's most famous quotes -- "everything you see I owe to spaghetti" -- is cited, because its cheek, style, and oomph have not yet been bested in the world of star-delivered lines. Sorry. Make that movie star-delivered lines.
Copyright FREEL - NBC Local Media