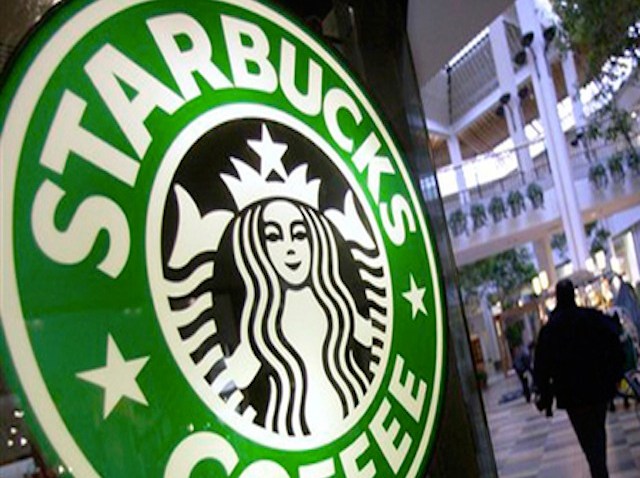 Baristas could be turning into bartenders at Starbucks. The popular coffee chain is considering some changes, including serving beer and wine.
Starbucks is looking to revamp its image. If an experiment in a refurbished coffee shop in Seattle's busy Capitol Hill area goes well, the chain could soon be luring you to its stores with wine, beer and a selection of local cheeses, according to a report in USA Today.
The newspaper has been given an exclusive peek inside a Starbucks in Seattle that could become the prototype for the next generation of Starbucks stores.
The barista bar has been rebuilt to put customers close to the coffee, regional wines and beers are served, and customers can munch on an expansive plate of locally made cheeses and cured meats.
The idea is to look less like today's coffee shops and more like a cafe that's been part of the neighborhood for decades.
The coffee company is looking into building "locally relevant" stores that maintain the personality of the local real estate, the newspaper reported. At the same time Starbucks wants to burnish its "green" credentials, using reclaimed woods and other recycled materials in its new stores.
The coffee company also wants to foster a greater sense of community and plans to work with local artists to build "community tables" that can sit up to 15 people at a time.
Inside the store, colors are muted and the lighting is dimmed, particularly in the evenings. The whole design tenor is low key, the report says, and "simply doesn't scream Starbucks when you walk in the door."
These attributes have been the trademark of independent coffee shops, which have been eroding Starbucks' evening business for decades, the paper notes.
U.S. Starbucks stores see 70 percent of their business before 2 p.m., but the company, which turns 40 next year, wants to capture more of the evening customer traffic by offering customers more options.
It also wants to make stores seem friendlier and more a part of the neighborhood, USA Today reports, and of course fend off competition in the ultracompetitive, $15 billion chain coffee business.
One customer interviewed by USA Today at the revamped coffee shop in Seattle appeared to have warmed to the new Starbucks concept.
"I had no idea that this had any association with Starbucks, I think it's really neat," Whitney Queral told the paper. "During the day I'll stick to coffee and tea, but if I came here after dinner with someone I might have glass of wine."

Eric Banks, a music professor at a local college, was also interviewed by USA Today. He is a regular customer at the store and normally orders a hot drink. On this day he is sipping a $7 glass of wine.
"It's not just the wine. It's the unwind," he told the newspaper, noting that the atmosphere is all part of the experience, adding that independent coffeehouses don't have the deep pockets to pay for this kind of design upgrade.