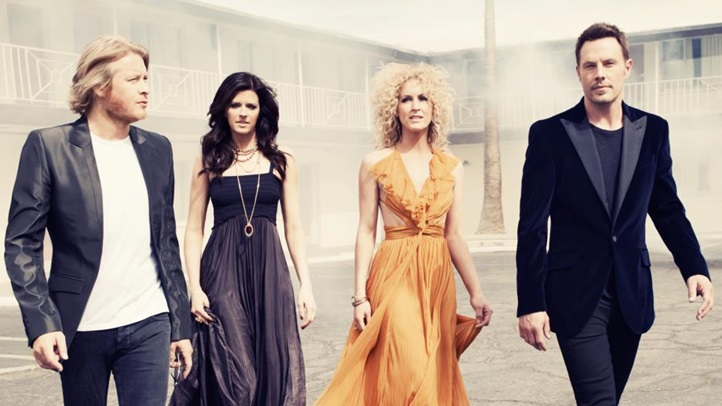 IT'S NOT POSSIBLE... to get a postcard sent from the future, at least that we know of (and if you are getting postcards from the future, then perhaps you need to alert, like, the X-Files staffers or something, or another investigative team). But little breezy hellos from down the road exist, and they don't even need paranormal means to arrive in our inbox. Take the Orange County Fair, the big citrusy kiss that's planted on Costa Mesa each and every July. The fair's Summer Concert Series is pretty beloved, as beloved things go, both for the variety of acts booked and the Pacific Amphitheatre.
SPEAKING OF... that particular venue, we have to gush, just a little. You've sat in the Pacific Amphitheatre on a perfectly cloudless 71-degree evening, right? Any superlative spoken in praise of this experience will only do half the job. Okay, moving on.
THE OC FAIR... is a mondo, major to-do, in all senses of "mondo" and "major," meaning acts for the concert series get booked early, like half-a-year early, and tickets go on sale months in advance. And such will be the case with 2014, when a few fair concert nights go on sale on Saturday, Feb. 1. The fair announced the trio of acts on Monday, Jan. 27: Jeff Dunham, Ziggy Marley, and Little Big Town/Sara Haze, playing on July 16, 19, and 31, respectively. If you're a fan of any of the performers mentioned, we're predicting that this news is a sweet and breezy postcard from the middle of summer. Nope, you didn't even need to go to the mailbox to get it, but already you're imagining yourself plunk in the middle of the Pacific Amphitheatre, rocking out and enjoying warm-weather vibes 'n tunes. Good stuff. More bands'll be announced, so keep an ear and eye toward all the Costa Mesa fair-type doings.
Copyright FREEL - NBC Local Media