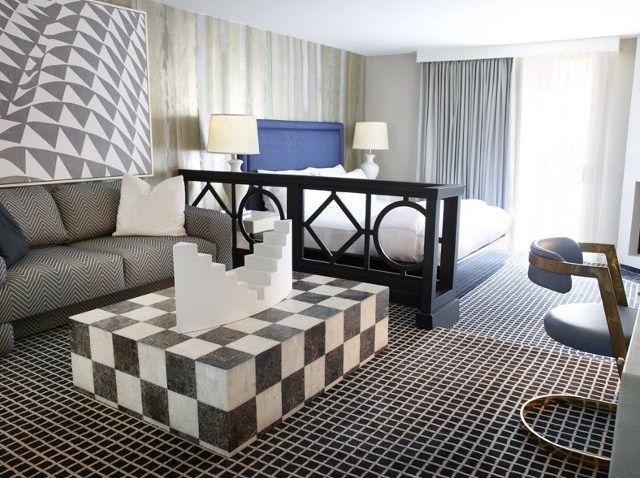 Seasoned musical festival attendees will say that having a nearby place to pillow-up for the night, whether it is an on-site camp or a swank hotel, is always best.
But, really. You don't have to be a seasoned attendee to guess that. You're tired after eight hours of jumping up and down, in place, with enthusiasm, to a dozen bands. Tired to your rocked-out bones.
The Sunset Strip Music Festival, being on the Sunset Strip -- no spoilers there -- just happens to be adjacent to several hotels. Word on the West Hollywood Patch is that rooms'll get full, very full. With that in mind, several inns along the famous stretch are running packages. The Andaz has a rock 'n roll-themed deal going; there is rooftop pool entry and various rock albums and a discount involved. Details. We'll also mention that The Andaz is the official hotel of the fest.
The Chamberlain West Hollywood also has a SSMF package. Is there quaffing of Jack or red wine? Is there a lounge-y listen to Slash's record (Slash being the big tributee of the fest)? Yes and yes. Wherever you book, get your booking on: Sunset Strip Music Festival runs from Thursday, Aug. 26 through Saturday, Aug. 28.
Copyright FREEL - NBC Local Media