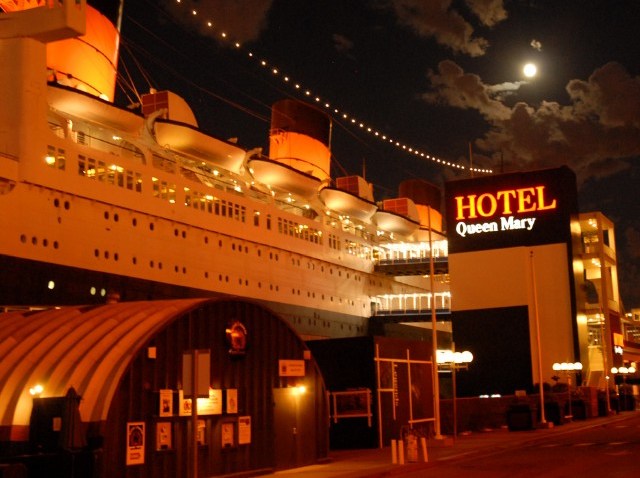 You know how it is with annual Halloween attractions. They're terrifying; monsters chase you into various parking lots; there is screaming, followed by embarrassed giggling, followed by more screaming.
Then you go home, and the night is so shadowy, and the elevator to your apartment is so empty, and the hallway to your bedroom looks too long, and, and. You're quivery. In your own home. Couldn't you have just bedded down at the scare house?
There is a scare house in town where you can do just that. It's the Queen Mary, of course, and while few people need reminding that our world-famous, Long Beach-based ocean liner a) puts on a major Halloween event and b) is a hotel, we're here to mention it again.
The Queen Mary offers a "RIP Overnight Package" during October, which gets you into Shipwreck and snags you a room on-board for the night. There are also breakfast vouchers involved. It's $225 for two, which does not make us shriek. It's a not-scary deal indeed.
Here's what we'd also do while enjoying our Shipwreck/overnight-stay package: We'd find the First Class Swimming Pool, because, isn't that called the most haunted place in California? Maybe after the Whaley House in San Diego. Echo-y tiles, creepy deep end. You know you're curious.
And we'd also have a cocktail in the ship's art deco bar. Not driving home and all that. It's date night, but it is all night long, and it is on one of the spookiest ships in the world.
Sleep tight.
Copyright FREEL - NBC Local Media