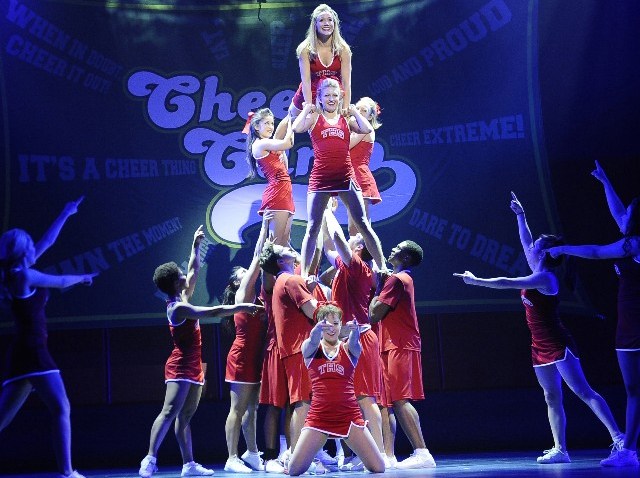 No one will accuse the Ahmanson for going ho-hum when it came to lining up its 2011-2012 season.
The on-stage line-up is, in fact, pretty outsized and maybe even a touch outlandish. Can you say "jazz hands"?

You can (and may even be making jazz hands as you read this). "Bring It On: The Musical" will high-kick things off on Nov. 1, 2011. Question: Have pop cradles and 12-person pyramids ever been attempted on the Ahmanson stage before? There truly is a time and day for all things in this world.
Also on the roster: Green Day's rockalicious "American Idiot," the dance-filled "Fela!," and "War Horse," a World War I story that turns to people-ish puppets to help tell the tale.
Outsized? Yes. In the best sense.
And let us not cartwheel out of this post before a "Funny Girl" hey-ho. It's the most nostalgic choice on the line-up, yes; but its big-voiced big-voice-i-ness and dreams of fame are timeless, especially when staged in these Tinseltown parts. Suddenly we feel less like jazz-hand-ing and more like standing on the prow of a ferry belting out "Don't Rain on My Parade."
Or perhaps that song was custom-built for jazz hands?
Watch this space for on-sale ticket announcements.
Copyright FREEL - NBC Local Media