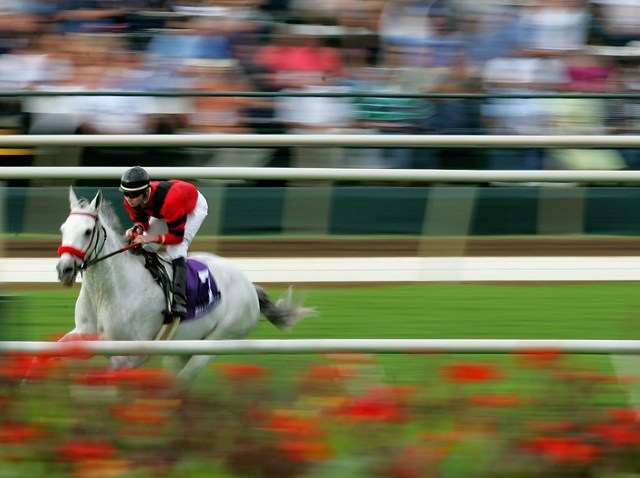 This story is sponsored by the Breeders' Cup. Beginning with the dramatic three-way finish in the 1984 Classic, the Breeders' Cup has charged to the front of the worldwide racing stage. To buy tickets, visit www.breederscup.com/tickets.

The Breeders' Cup Word Championships returns to California for the eighth time this November 2-3, bringing two days of international horse racing and top notch events to Santa Anita Park.

After its 1984 inception, the Breeders' Cup quickly became one of the most popular and prestigious races in thoroughbred circles, ranking as one of the most coveted prizes on the calendar. However, unlike acclaimed events The Kentucky Derby, Preakness Stakes and Belmont Stakes, the Breeders' Cup draws horses from around the world instead of only a North American field, making it a true world championships.

But that is not the only thing that sets the Breeders' Cup apart. The fun at Santa Anita Park won't be limited to the action taking place on the track. In addition to the dramatic racing, impressive winning purses and all the celeb spotting, attendees will love the fun events, which will take place during the week leading up to the event, both in Southern California and at Santa Anita Park. Here's a sampler of what you can expect:

Jocktails
Monday, October 29
Join celebrity jockeys as they sling drinks to benefit the Permanently Disabled Jockeys Fund. Sip complimentary drinks during the three-hour event and make sure to tip big as 100 percent of the cash will go toward the charity. Get tickets here.


Deepstacks Poker Tour
Tuesday October 30
Hosted by poker champ Michael "The Grinder" Mizrachi, this charity event at the The Commerce Hotel and Casino could net you entry into the Breeder's Cup Better Challenge ($11,000 value), among other prizes. Try your luck by registering here.

Fascinators & Fedoras
Friday, November 2 and Saturday, November 3
Taking place on both Friday and Saturday, this fun, fashion-forward (or is it throwback?) event is open to the public and awards the lady with the most fabulous fascinator and the gentlemen donning the best fedora with a $5,000 Westfield Mall gift card. RSVP here.

The Breeders' Cup is sure to be a fun-filled week of parties and an exciting weekend of racing and other lifestyle events. To learn more about the event and to buy general admission tickets, book grandstand seating or make dining reservations, visit www.breederscup.com/tickets. You can even follow all the action and relive Breeders' Cups of years past by downloading their iPhone and iPad app from the iTunes App Store.