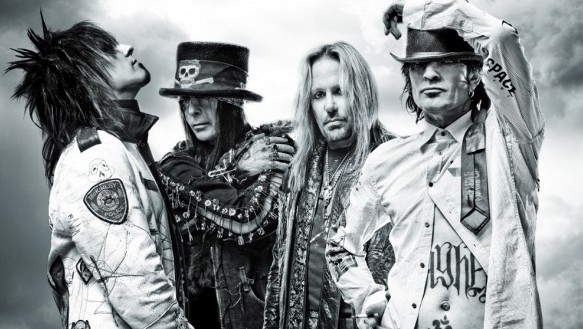 Closing a cul-de-sac for a neighborhood picnic? Good stuff (just don't forget your macaroni salad or you'll hear about it forever). Closing the Sunset Strip for a music festival? Good stuff (bet some of the biggest music-makers of the last few decades'll show, likely without macaroni salad, but that's cool).
It isn't often that the Sunset Strip gets closed to traffic, but then the Sunset Strip Music Festival is a once-a-year kind of mega-super sound spectacular. It's set to rock from Thursday, Aug. 18 through Saturday, Aug. 20, and while the street'll only be shut down on Saturday, expect hot music all three days.
How hot? There's a Motley Crüe tribute up on Aug. 18. Motion City Soundtrack will be playing on Aug. 19; oh, and so will Ray Manzarek and Robby Krieger of The Doors. Thinking, thinking. That particular duo boasts some history with that particular stretch, right? Josh. Mr. Manzarek and Mr. Krieger are like senators of Sunset. In fact, can we just get them an office on the Strip? Thank you.
And then on Saturday? The Strip-closing-est day of the year? Yep, Motley Crüe will be on the stage (fans know that the Crüe have shouted-out to the boulevard in songs like "Girls, Girls, Girls," so call it a high-voltage homecoming). Plus Bush and Public Enemy and Cobra Starship and more more more will be keeping the crowds jumping and dancing and jancing, which is we like to think of as the perfect combo of the two.
Find out which clubs'll host which acts on Thursday and Friday, and then get the whole Saturday line-up. Oh, and ticket info, too. Macaroni salad not required.
Oh, and if you've never seen Tommy Lee's 360 Vertical Drum Roller Coaster, you will on Saturday, say organizers. You will you will.
Copyright FREEL - NBC Local Media