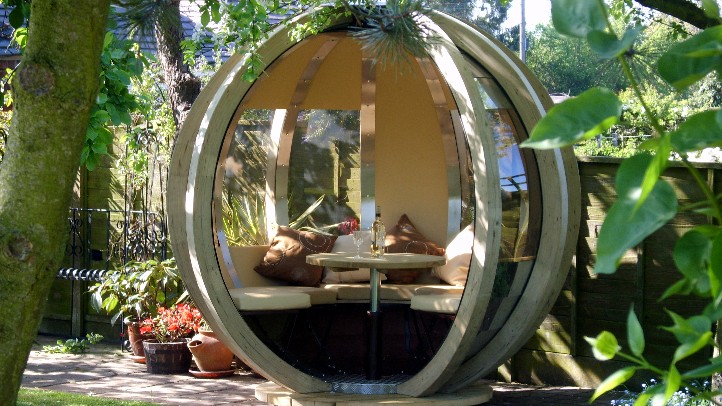 The main issue with a shelter magazine is, well, it is a shelter magazine.
And if you love shelter magazines -- and oh so many people do -- you long to crawl inside the pages, or the screen, and try out the multi-pillow couch and press your bare feet against the heated tile and stand in the glow of the newest environmentally sensitive light bulb.
But Dwell on Design helps modern living lovers actually step into the pages, at least for a weekend. The annual home-plus-everything convention from Dwell magazine is set to unfurl again at the Los Angeles Convention Center and this year's dates? Friday, June 22 through Sunday, June 24.
So what will people who want a new, rad chair or a new, rad house or a new, rad something in-between find there? Top designers. Artists. Representatives of all sorts of companies that purvey in home goods with an eco bent or a modern bent or all of the above. There's a focus on Swiss design, too, in the international design exhibition.
Plus? There are "free expert consultations" to boot, meaning you and an architect or you and an interior decorator can discuss the challenges you face in your den or driveway and what you think you'd like to do. You can book ahead of time at the Dwell on Design web site.
And even if you're perfectly in amour with your abode as it now stands, a walk-through the many offerings may spur future changes. "Future" is a good word to end this on. Nope, there aren't hovering refrigerators at Dwell on Design yet, or glow in the dark green cars, but the day those are invented you can bet that this future-forward convention will reserve a booth for them.
Follow NBCLA for the latest LA news, events and entertainment: iPhone/iPad App | Facebook; | Twitter; | Google+; | Instagram; | RSS; | Text Alerts | Email Alerts
Copyright FREEL - NBC Local Media