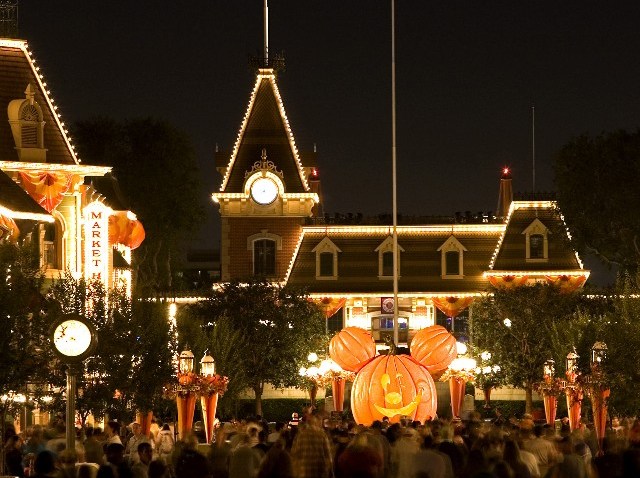 The merry, mischievous spirit of Halloween lives on -- or should we say "after"lives on? -- at Disneyland's Haunted Mansion every day of the year.
So when the actual Halloween rolls around, and October arrives, we can be forgiven for allowing that great, tombstone-y wonder of New Orleans Square to pull its frightful focus. We think Halloween at Disney, we automatically think Haunted Mansion. You too?
Of course, there's more going on, like Mickey's Halloween Party and various villains popping up in the park. And Space Mountain going ghosty. But there's also something a bit spooky for those who like the backstory of Disneyland, the little factoids and tidbits that many mouse-mad fans treasure.
In fact, there are two "somethings"; a "Disney's Happiest Haunts Tour" and "Disney's Happiest Haunts Ultimate Experience." They're both in-depth walk-arounds with a guide. The topic? H-time at D-land, of course. The first tour is $64; the second is $99, but you can get into the Tuesdays-and-Fridays-only Mickey's Halloween Party. Meaning that second tour is only on those two days of the week.
The first tour is on, every day, through Halloween; you'll want to book ahead, we imagine, regardless of day.
If you love your Haunted Mansion but have been wanting more, this is your more. And if you're that person who always says the words aloud in the stretching elevator, along with the Ghost Host, to prove you've been on the ride a thousand times, you must go on this tour, right? It's made for you.
But can you name all the changing paintings in order, once you leave the elevator?
Looking for more spooky events around town? Check out our Halloween 2010 Events Guide.
Copyright FREEL - NBC Local Media