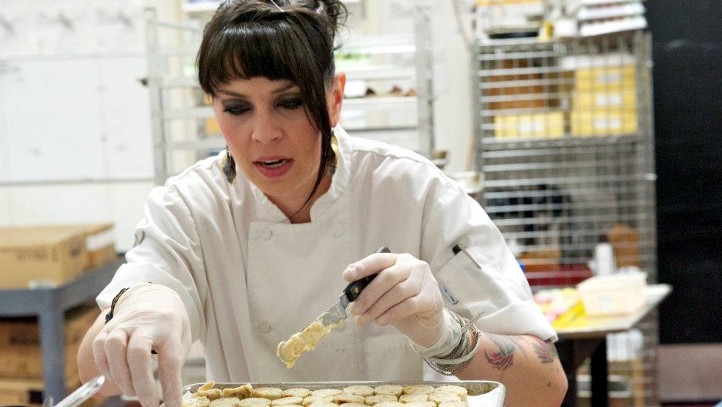 Summer dining has a slightly different style. It's easier, it is breezier, and it certainly is more spur of the moment. Things seem to book up faster around the winter holidays, and when theater seasons start again, and when we all think about more formal meals to go with our longer, chillier nights.
But in July? That's not so. We're almost all pretty okay with doing things on the run, with one exception: dineLA Restaurant Week. It's the popular discount dining event where reservations and a bit of planning are simply the name of the game. And it just announced its participating restaurants for summer 2012 on Tuesday, June 26.
If you're thinking to yourself, Self, has dineLA ever done a Restaurant Week in the summer, be sure to tell yourself that this is a first.
So, what spots will be included during the organization's first warm-weather outing, which is set to roll from July 16 through 27? Blue Cow Kitchen & Bar, Mo-chica, and Post & Beam are three of the new additions.
A lot of the longtimers are staying though, too, including Asia de Cuba, Katsuya, and Border Grill.
Oh, and if you've never taken advantage of the dineLA deals in the past? Prix fixe dinner menus'll run from $25 to $45, depending if you're going casual or fancy.
But again, reservations? A good thing for dineLA. We know, we know, that isn't your easy summer going-out style, but make this the exception. It's okay to bring a little of winter's nose-to-the-grindstone to your summertime calendar once and awhile, yes? Probably in all things, we imagine.
Follow NBCLA for the latest LA news, events and entertainment: iPhone/iPad App | Facebook; | Twitter; | Google+; | Instagram; | RSS; | Text Alerts | Email Alerts
Copyright FREEL - NBC Local Media