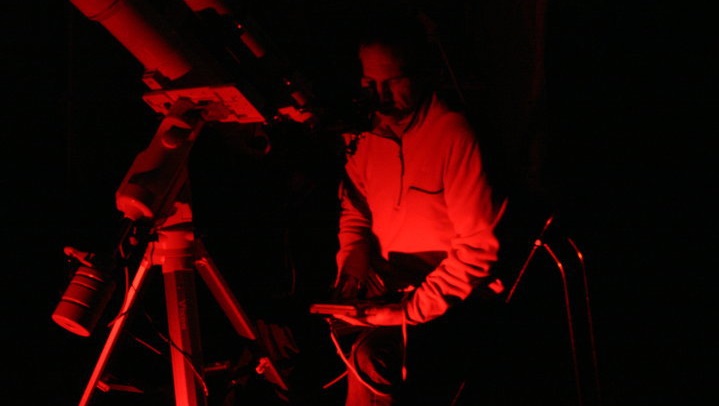 OUR VAST SKY: Take a moment and try to picture the last cover of a travel brochure or magazine you saw that featured California. What was the photo? A beach? Chances are good. Something to do with Hollywood? Maybe. A city skyline? That's a possibility. But one of our state's finest sights is the sky. Granted, we share the sky with everywhere, gladly, but California boasts many dark, light-free or nearly light-free spots from which to admire the Milky Way and various stars. In short? If a travel brochure featured a swath of soft galaxies in a photo taken from, say, Julian, we'd be pleased. The sky over California is indeed special, if only you know where to view it from. Make that *deeply* view it from.
WHY YES... we did must mention "Julian" there and no, that wasn't an accident. This historic Gold Rush town is a favorite for astronomers all year long -- wellll, maybe not during an occasional winter snow -- but they really gather up come summertime, specifically for the Julian StarFest.
THE STARFEST SHINES AGAIN... from Thursday, Aug. 8 through Sunday, Aug. 11 at Menghini Winery. A lot of looking after the sun goes down will be on the schedule -- spoiler alert -- but there's some interesting daytime to-dos, too, including a Photographing the August Night Sky workshop on Friday, Aug. 9. And the ever-popular Free Public Star Party is set to roll on Saturday, Aug. 10. Good times for the astronomy buff. Oh, and who is behind these good times? The San Diego Astronomy Association.
Copyright FREEL - NBC Local Media