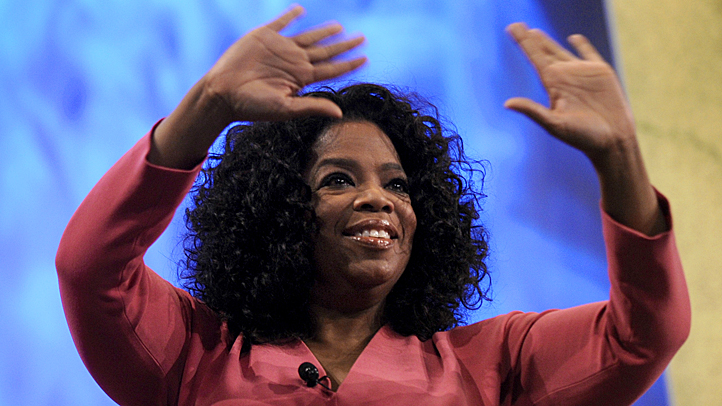 NOT YOUR EVERYDAY TAG SALE: If you're a regular Saturday morning curb-stopper -- the kind of lookie-loo who pulls over to eyeball every clutch of old lamps and vintage albums you come across -- then you've likely been told by a yard-saler that the items for sale were once owned by So-and-So. This shawl, that hat, these shoes were once in the collection of a famous author/actress/painter, says the host. But how do you know? How. Do. You. Ever really know? You don't. But if you stop by a particular Santa Barbara tag sale on Saturday, Nov. 2, you shall know. You shall have confirmation. There won't be any question or puffing-up of products. Whatever you purchase will have once belonged to Oprah Winfrey.
OPRAH'S YARD SALE: It's true that famous people have thrown garage sales before -- remember Tori Spelling's mondo everything-must-go event back in 2006? -- but they don't come around all that often. Further, Oprah's sale will not be in the driveway of her Montecito abode but rather at the Santa Barbara Polo and Racquet Club in Carpinteria. The media superstar made the announcement via Twitter last month, meaning that some fans have had time to make travel arrangements. Oh yes. This likely will definitely not be one of those yard sales where neighbors wander up from down the street to check out the goods. There shall be many people there, including media types, capturing the whole extravaganza, and the swank Kaminski Auctions shall oversee.
FOR SALE: "(A)ntiques, contemporary furnishings, and fine art" from several of the entertainment mogul's residences will be up for purchase, so, nope, you probably won't find a blender that needs a new base or a lamp without a shade. But Oprah herself called it a "yard sale" on Twitter, and that's good enough for us. Also good? Admission is free. You don't have to buy but you are invited to browse the day away.
Copyright FREEL - NBC Local Media