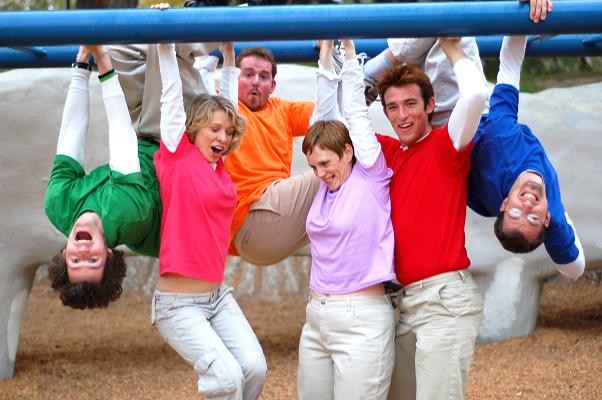 Pilot season is ramping up -- or maybe it has already pretty much ramped -- meaning lots of very funny people are out there trying to get roles in the shows we may be watching well into the next decade.
Improv houses -- like The Next Stage Theatre -- are the time-honored training grounds for many pilot aspirants. After all, funny might come easy when you're gabbing it up with coworkers around the cubicles, but honing the funny, shaping it, disciplining one's timing and reactions are crucial in nabbing that role over dozens (hundreds?) of other hopefuls.
Next Stage Theatre throws a free Monday night class that teases the hilarious out of students through a series of improv-y, act-fast type lessons. Anecdotal evidence says you'll know pretty quickly if you're cut out for the world of fast-thinking funny, and to be able to learn that without paying a cent? Oh boy, hello to that.
Ever heard of a little show called "Friends"? Former pilot. We like to think of those now-famous actors nervously driving up to that first audition. The dreamy stories Hollywood is built on for sure.
Free Improv Class
The Next Stage
Monday, January 26, 8-10PM
1523 N La Brea Avenue, Hollywood
323-850-7827
Copyright FREEL - NBC Local Media