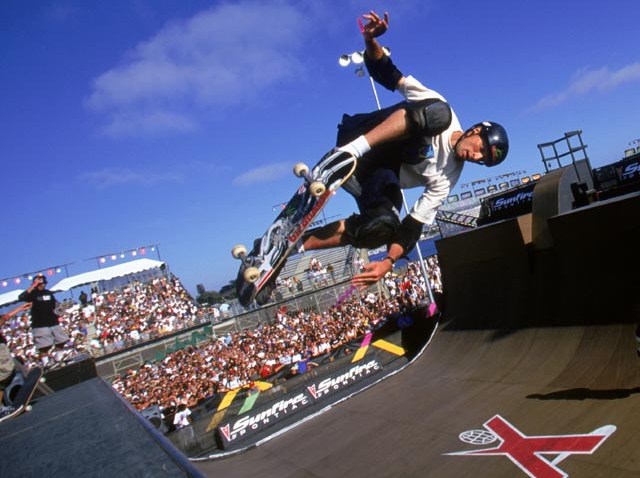 Tony Hawk and an entourage of athletes and celebs will descend on Vegas for a one-day vert-ramp, front-side nosegrind extravaganza.
It's not often we use the word "extravaganza" (not true), so you know we mean business with this event.
The "Tony Hawk: RIDE Presents Stand Up for Skateparks" benefit show is scheduled for Nov. 7 at the Wynn Las Vegas Hotel.
Some big-name athletes are expected for the charity event, the Los Angeles Times reported:
Among athletes scheduled to perform are Bucky Lasek, Simon Tabron, Mat Hoffman, Andy MacDonald, Kevin Staab, Shaun White, Jamie Bestwick, Bob Burnquist, Ryan Sheckler and Dennis McCoy.
In its sixth year, but for the first time in Las Vegas, the gala will raise funds for the Tony Hawk Foundation's national skatepark program. Hawk believes skateparks afford kids a healthy alternative to hanging out on the streets, and, as a millionaire entrepreneur who gained his fame and fortune through skateboarding, he should know. His foundation has awarded nearly $3 million to 448 communities that so far have opened 341 skateparks.
But wait, there's more. Sean "Diddy" Combs, Jamie Lee Curtis, Jon Favreau, Lorenzo Fertitta, Frank Fertitta III, Robin Greenspan and George Maloof are expected to attend, the Times reported.
Tickets are $350 and family packages can get as pricey as $20,000. Tickets are available online at standupforskateparks.org or by calling 760-477-2479.