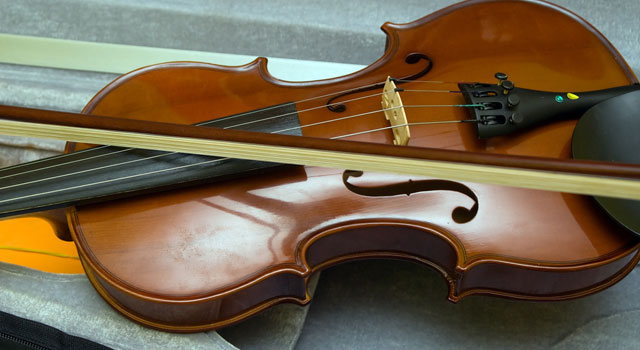 THERE SHOULD BE A LOCAL DECREE... that says that anything schedule to happen at Paramount Ranch will be filled with loads of charm and old-time character and nature-lovin' and possibly the kicking up of heels. Maybe its role in "Dr. Quinn, Medicine Woman" or its appearance in dozens of early film lends it that appealing sheen, or maybe the beauty of the Agoura Hills area. But add to it a really great event, and a long-running event, and one filled with music, and, well... a little alchemy happens. The Topanga Banjo Fiddle Contest is yeehaws at the Ranch on Sunday, May 18, and it has plenty of string-plucking, melody-finding experience to draw upon: It has been a tradition since 1961.
PARTICIPANTS APLENTY: "Over 100 Instrumental and Singing Contestants" shall go bow-to-bow during the day, meaning you'll hear/see/savor the full spectrum of the banjo and fiddlin' arts. Band playoffs, a clogging workshop, a beginners' competition, and straight-up sound-sweet performances by people who've been rockin' the round-bodied and curvy instruments for years are part of the day. Plus an attendee favorite: "Jamming throughout the park all day long." This means you're welcome to show with your own banjo and meet some friends in an environment that supports making music together.
PRICE... for all of that folk and bluegrass and old-school and future-forward fiddling and banjo goodness? Twenty bucks at the gate. There's no need to jam along, if you're not a musician or just want to play an audience member for the day, but definitely soak in the fact that this is one fest twanged past its half-century mark and kept on strumming, with heat and heart.
Copyright FREEL - NBC Local Media