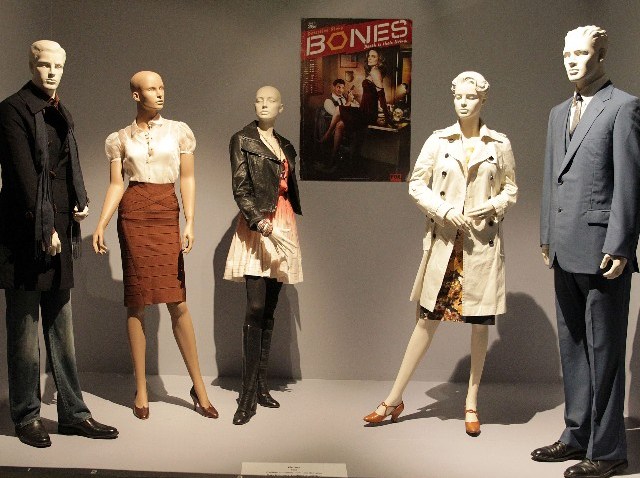 "Mad Men" has certainly been occupying a lot of ad space in recent weeks -- how fitting -- but loads of television series are set to return and/or make their debut in a month or two.
It's a television-y time of year, and that the Primetime Emmy Awards roll on Sunday, Aug. 29 only lends to that feel. So it is the perfect time for the Fashion Institute of Design & Merchandising to open The Art of Television Costume Design.
The show runs from Tuesday, July 27 through Saturday, Sept. 4. The FIDM gallery is closed on Sundays and Mondays, note.
So will you see clothes inspired by your favorite characters on your favorite shows? No. You will see the actual clothes worn by the actors. And there are a lot of them. The studios don't send a hat or two down to FIDM and call it a day.
On display in 2010: "The Tudors," "Bones," "Justified," "Big Love," and "Glee." A lot of "Glee," including Sue Sylvester's blue jumpsuit. (We love the blue for Sue; it says "trust me or else" to us.)
And many other shows. It is a free exhibit, and really well done, year in, year out. And yes, the actors are almost always a bit tinier than you expect them to be, or a bit taller.
Copyright FREEL - NBC Local Media