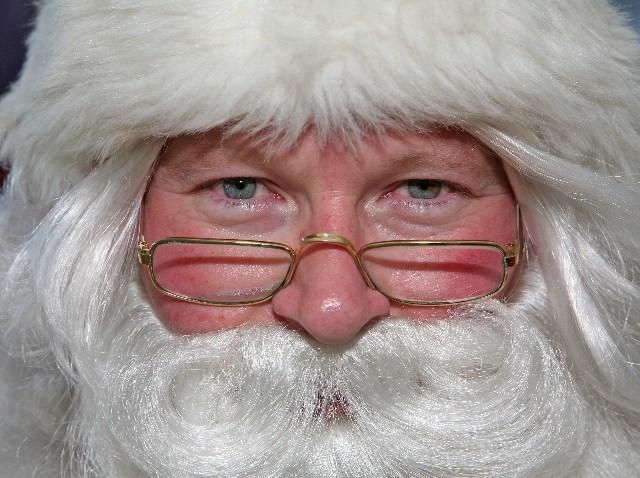 Really, when is someone going to finally put Santa Claus on television, or make a show that at least features the man in red in a brief cameo? Are we asking too much?
Oh, c'mon. We're just ho-ho-ho-ing here. From just after Halloween through the end of the year, our small screens become a veritable Santa-a-thon, with the jolly one showing up to hand out toys or give advice or ask Rudolph won't he lead his sleigh tonight.
Meaning it makes total sense that our own TV HQ -- that would be the Paley Center for Media -- turns over two December weekends to hosting Santa Claus and his many fans. The center also partners up with the Beverly Hills Trolley to get all the fans to Santa in a festive manner. And and and it gets better: The Paley will also be screening the specials you can practically say the lines to, in your sleep, backwards, because you know and love them so much.
Count 'em down with us: "Rudolph the Red-Nosed Reindeer." "The Year Without a Santa Claus." And shows with Fred Astaire and Mr. Magoo, two of our favoritest men ever.
The Paley part is free, and the trolley is $10 for an adult ticket and $5 for a kid; two more trolley to-knows are Mrs. Claus will be aboard, and there are timed departures, so you'll want to read the details on everything.
There will be complimentary cocoa from Williams-Sonoma, too, and cookies for the snacking. The Paley's party is going on over two weekends, Dec. 11-12 and Dec. 18-19.
Copyright FREEL - NBC Local Media