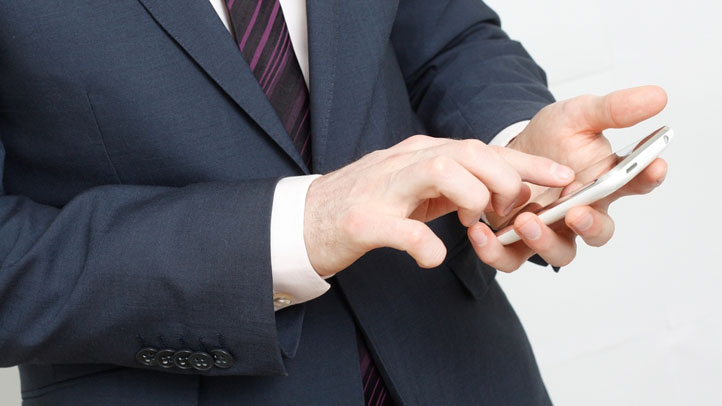 Technology, while it brings many benefits and a few challenges, tends to inspire other changes and turns we didn't predict.
Like? Well, people who like to communicate with other people online -- say, via Twitter -- like to talk about what is going on while it is going on. That's fine in most locales, but engaging in this practice while inside a theater? Not so much.
Enter Tweet Seats. A number of venues across the country have been welcoming those who wish to share what's happening via their thumbs for special tweeting nights. Tweeters all share a section, while patrons not keen on social-media-ing their way through the evening can watch the performance without a small bright square in their peripheral vision.
It's a provocative and exciting topic, for sure, with enthusiasts taking one side of the proverbial aisle and wait-and-see-ists taking the other. If you'd like to see it in practice, at least outside the theater, follow #WhereWeLive on Twitter during the evening of Thursday, Jan. 26. The Center Theatre Group is opening up the Tweet Seats at both the Kirk Douglas and Mark Taper Theatres so audience members can talk in real time about "A Raisin in the Sun" and "Clybourne Park," two plays that are connected in theme, story, and place.
The Center Theatre Group has offered a special Tweet Seats night before, and will again, though CTG's Jason Martin says "(w)e try to choose productions that lend themselves to Tweeting." So will it happen with every play? Nope. Some? Yes.
It should be noted that this is the first time the CTG has offered Tweet Seats concurrently at two venues. Bet people at the Douglas will be chatting with people at the Taper. Also? There will be monitors in both lobbies carrying both streams live.
Oh, technology. We're still trying to tackle our rotary phone skills and here you are with your tweet-filled monitors in theater lobbies. Magical.
The Jan. 26 tweeters, by the way, have a reach of "90,000 followers," says the CTG. So if even a fraction of those followers get a feel for either play, that has to be a positive thing.
And now we speak directly to movie theater owners. Excuse us? Great. Dear movie theaters: Think you can follow suit on the tweeting seats? At every screening? We're just saying that despite your pre-movie, on-screen admonitions, people sometimes cannot resist the siren call of their smallest, bestest, rectangle-iest pal. #Foodforthought
Follow NBCLA for the latest LA news, events and entertainment: Twitter: @NBCLA // Facebook: NBCLA
Copyright FREEL - NBC Local Media