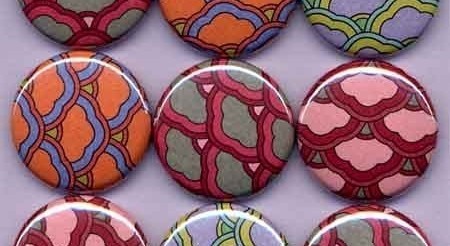 MISS CHIEF MAGNET SET: The fridge. We look at it 50 times a day (we should also add, look *in* it 50 times a day). Colorful magnets to hold our coupons and pictures of friends babies' would be nice. Also nice: these many-hued Miss Chief magnets are affordable ($7) and hostess-gift-able.
THE AGENCY SALE: It's at Cooper Design Space at 9th and Los Angeles. The sale dates: Friday, July 24th and Friday, July 31st. What to look for: leather bags aplenty. Belt-y items, too; surely you have loops needing attention. Eye who/what The Agency carries before heading out. Happy browsing!
HALE BOB DRESS: Coutula on Abbott Kinney is a snug cottage loaded with the kind of feminine frockery we'd like to wear around our own snug cottage. This Hale Bob silk dress -- all purples and mauves and swirly parts -- would be the first thing we'd don for our house-floating adventures.
Copyright FREEL - NBC Local Media