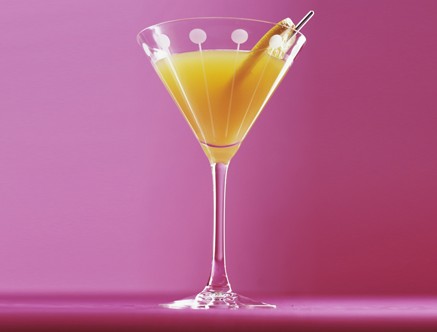 The holiday drinks that crowd coffeehouse menus this time of year cheer and embolden us. Yes, embolden. Do we dare try and create a tasty caramel apple martini or pumpkin whipped cream pasta at home? We do dare, in fact.
And we'll likely start with Torani's Pumpkin Pie syrup. You knew Torani did Vanilla. And Hazelnut. Even our most favorite flavor name ever, Orgeat. But the Italian syrup maker also puts out the fall/winter flavors like Pumpkin Pie, Gingerbread, and Shortbread.
Shortbread! Oh wonders do not cease. What kind of knock-the-guests'-socks-off cocktail can we make with that? Shortbread-tinis for everyone.
Maybe we'll swing by the big BevMo! party in Rolling Hills on October 24th and eyeball their Torani selection. The spirits superstore is opening its 100th location with tastings galore, deals, and other convivial haps.