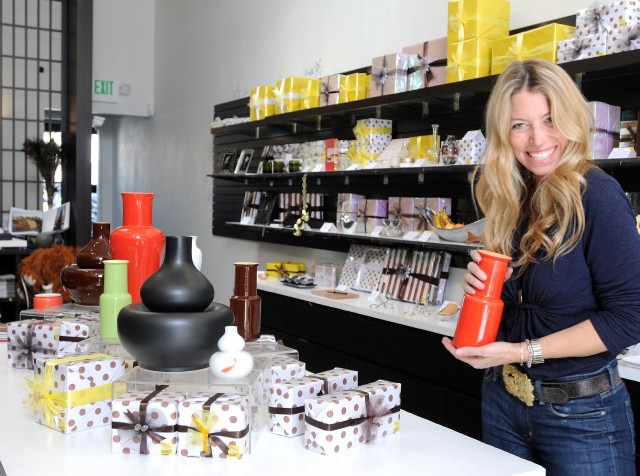 Tara Riceberg understands that we are all very much strapped for time. Always. But we want to be kind and thoughtful givers of gifts, and we wouldn't mind a few beautiful and useful items around our own homes, too.
Her store and web site -- Tweak99 and tweakamerica.com -- deliver humorous and helpful gifts, fast, and for not a ton of bucks. In fact, if you stop by her just-opened shop at 8383 W. 3rd Street, you'll find those gifts, and you'll find every one of them pre-wrapped and displayed by price.
Those two innovations are kind of rocking our dash-and-grab-and-dig-for-wallet-and-pay world. The holidays don't have to be crazed. You can find stylish luggage tags and notepads and tableware and hostess gifts, quickly, wrapped, bing, bam, you're done.