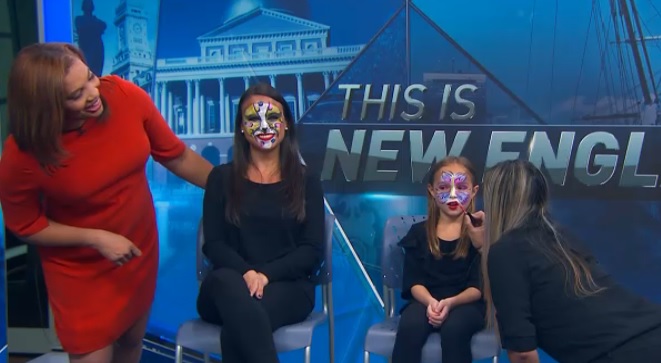 MACABRE MOVIES: Holidays are forever wed to the cinema, and perhaps none more so than Halloween. Meaning your choices for fright flicks ahead of Oct. 31 are plentiful. We're liking the all-night -- and we mean all-night -- Horrorthon at the Aero on Saturday, Oct. 29. Six movies are on the bill (so get your nap in ahead of time). Also? LACMA is saluting Vincent Price with a Sunday full of his films. Bonus? They're all free. It's also the last weekend of the LACMA Tim Burton show, and Mr. Burton was an admirer of Mr. Price. It all fits. Sunday, Oct. 30
OKTOBERFESTS, OVER AND OUT: The arrival of Halloween is the unofficial ending of Oktoberfest time (we know, a few hearty souls push into November, and we raise a stein to them). Old World Village at Huntington Beach, Big Bear, Torrance's Alpine Village, and the Phoenix Club in Anaheim all wrap up the festivities (Big Bear's party is a stand-alone on Saturday, Oct. 29, note). Check dates/times, then don those lederhosen one last time.
LONG BEACH COMIC CON: There are a lot of good things happening on both Saturday, Oct. 29 and Sunday, Oct. 30, but we're most excited about three things. One, a bunch of people from "The Guild" will be there. Hi, Felicia Day. Two, John Carpenter will be there. The horror maestro, in person, on Halloween weekend! Fist pump. And three? We're in a comic-con dry spell. It was just time, is all.
ALSO IN LONG BEACH: Oh yeah. It's time again for that barky staple of Belmont Shore, the Haute Dog Howl'oween Parade. Let's just unleash -- yep, we said "unleash" -- a number here for your delight: 500. Actually, make that 500+. That's how many dogs show for this thing, and most are in pretty dolled-up costumes. Woof woof. Sunday, Oct. 30.
HEARSE PROCESSION AND SHOW: If you've been thinking to yourself, "Self, where would I find the big group of hearses that go for a slow cruise each year around Halloween" here's the answer: Costa Mesa. The date is Sunday, Oct. 30. There will be other witchy whatnots going on around the OC Marketplace, if witchy whatnots are your thing. And shouldn't they be, at least on Halloween Eve?
Copyright FREEL - NBC Local Media