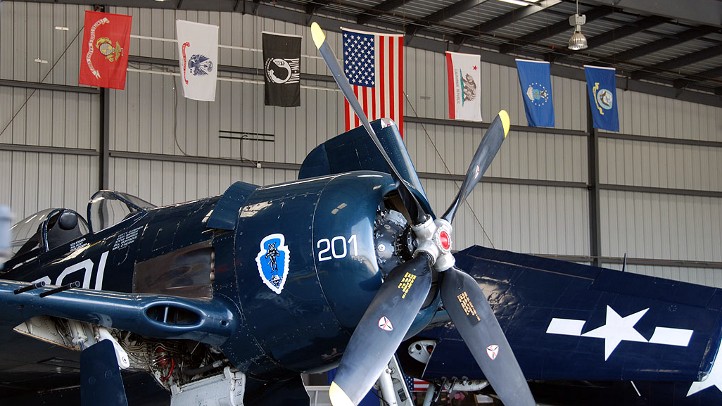 "NEARLY 90 AIRCRAFT": An airshow can be thrilling, but an airshow full of planes that have been around much longer than most of the viewers have been alive? That's much rarer and just as heart-racing, especially when many of the planes on view and in the air served in World War II. There are a number of shows fans turn to regularly to get their fill, and Wings Over Camarillo is certainly one of the best of the best. "Nearly 90 aircraft" will participate in the Saturday, August 18 and Sunday, Aug. 19, including "WWII fighters, bombers, and transport." Also of interest this year? The Checkertail Clan -- or the WWII 325th Fighter Group, if you prefer -- will hold their 67th reunion at the show. Oh, and good to know? There is "public access" to pilots and planes, so arrive with your questions, your reminisces, and your stories.
SATURDAY DINNER DANCE: If you still haven't gotten your fill of the wings, stay in town for the Wartime-Radio Review Dinner Dance on Saturday, Aug. 18. The benefit for the Commemorative Air Force SoCal Wing will sound out the WWII-era tunes courtesy of the Wartime-Radio Review 16-member band. And will many attendees be dressed in snoods and seamed stockings and looks of the 1940s? You betcha. There will also be a number of planes on display in the Camarillo Airport location.
TICKETS: A one-day general admission to Wings Over Camarillo is $15; the Saturday night Dinner Dance is $55, but note that those tickets are limited.
Copyright FREEL - NBC Local Media