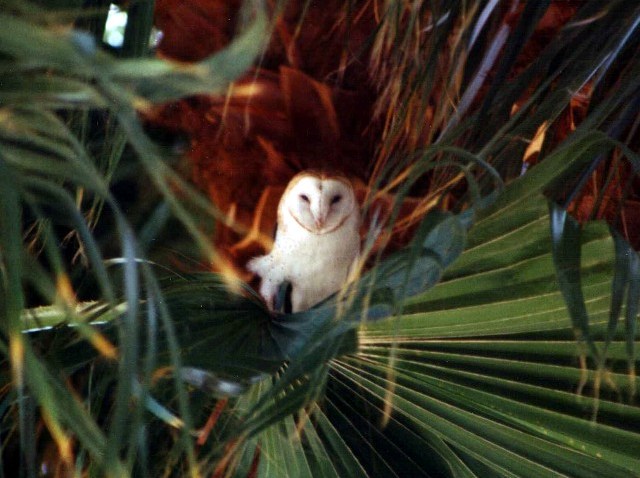 BEAUTIFUL GUARDIANS: Maybe it is all the "Harry Potter" in the air. Maybe it is that photos of wildlife are an eternal draw. Probably it is a bit of both. But when we received an email from Two Bunch Palms that had a large photo of an owl pasted inside it -- the winged guardians hoot-hoot in the Desert Hot Springs area, close to the spa -- we were transfixed. And after getting our eyeful of owl, we read on, about the spa's "Guardian Rates."
THE DEAL: Well, there are a few aspects to the deal here, but the main thing to know is this isn't something Two Bunch puts out there, on its site, and makes widely available, so know that before you click. However, if you call the resort and mention that you are a "Two Bunch Guardian," the reservation agent will talk about some special discounts with you. Where a regular, off-peak room might be $199, a guardian rate could be $149 to $169.
HOOTABLE? Very. That's why we're writing about it. And, if you spy a feathery guardian up in a tree while visiting the property, consider yourself blessed with good luck for at least a year. Probably much longer.
Copyright FREEL - NBC Local Media