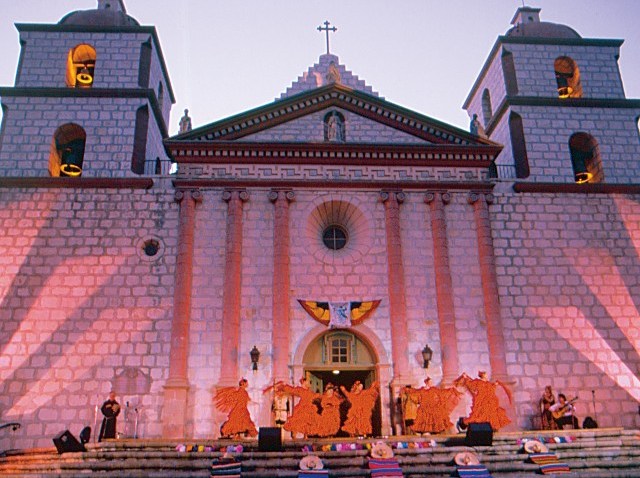 Your job: Decide to get out of town and fast. Our job: Help you find where you're headed. This week, NBCLA's Worth the Drive takes us to...
Old Spanish Days: The multi-day fiesta has been a Santa Barbara staple since the mid-1920s. (It has quite the history; it was launched, in part, to get visitors to come to the city in the summertime. We think that worked.) The 2010 dates are Wednesday, Aug. 4 through Sunday, Aug. 8.
Events and places: El Mercado de la Guerro will be selling crafts (at de la Guerra Plaza). El Mercado del Norte has a quartet of "neighborhoods" (there's dancing and margaritas here, too); and El Desfile Historicio Parade, which is billed by the fest as "one of the largest equestrian parades in the United States," happens on Friday, Aug. 6. Variety shows and flamenco and other entertainments are going on throughout the weekend.
And rodeo: Lots of rodeo. Including mutton bustin' and bareback riding. Get the schedule.
Location: Old Spanish Days happens at points throughout the city; eye the map before choosing your event.
Tickets: Some things are ticketed and come with an admission fee at Old Spanish Days, like reserved seating for the parade; other things are free. Here's the rundown on what you need to know in that area.
Copyright FREEL - NBC Local Media