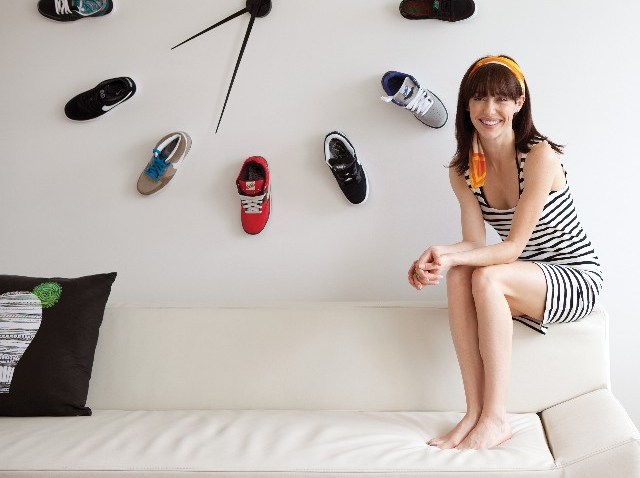 SCRATCH NEAR THE SURF: Here's your dilemma: You want to take DJing lessons. But you also need a break, a night away, some time off from our day-to-day. Hotel Erwin in Venice can help you with both of those conundrums -- conundra? -- all at once. The boardwalkian inn has a "Scratch and Play Package" on through Dec. 31 of this year. The deal: Reserve a deluxe room and get a DJ lesson. Oh, wait for it: Get the DJ lesson on the roof. Beachy breezes and your own bad self making music, with a little teacherly assistance.
LESSONS DE SCRATCH ACADEMY: Your professor will hail from this hallowed sound school. Also nice: A bottle of bubbly is involved. Price is $399 and up. By the way, the Erwin includes this funny sentence in its copy: "Do you listen to bands that don't even exist yet?" Yeah. We all know people who do. If that's you, you should probably book this deal.
TWO MORE THINGS: The Erwin has a Dogtown Suite, complete with a clock that's substituted sneakers for numbers. A clock with moxie. Also, Hotel Erwin says they'll be at the Abbot Kinney Festival on Sunday, Sept. 26, if you want to swing by their booth and hello them. Bet you'll pick up some more know-stuffs about the Venice getaway.
Copyright FREEL - NBC Local Media