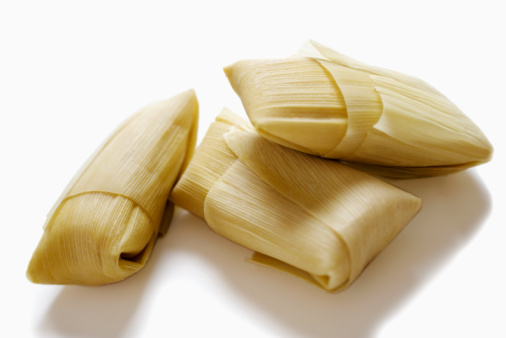 Your job: Decide to get out of town and fast. Our job: Help you find where you're headed. This week, NBCLA's Worth the Drive takes us to...
Indio International Tamale Festival: It's in Indio. It's known around the world. It is full of delicious tamales. And it is indeed a most festive party. The name says it all.
Dates: December 5th and 6th, 2009
How you know it: Well, we hope you've attended a few times, certainly if you're a tamale fan. And if you haven't, you've likely seen the festival on Food Network, a lot, or other travel-minded, food-minded shows. It's famous among foodies all over.
And famously delicious: There will be husked-wrapped packages of goodness aplenty for you to savor. Like many people, we love a surprising filling -- chocolate and corn, say -- but truly, the masa is the magic. Not a controversial opinion.
World's Largest Tamale: Picture a beauty some 40 feet long. It happened in 1999.
Entertainment: There's a lot happening around the weekend, mariachis, eating contests, a carnival. Have a tamale, listen to a band. Have a tamale, ride a ride. Have a tamale...
The desert in December: You live in California. You have an abiding affinity for our beautiful and wild ranges. Go to Indio, right now, in your mind, and see the stark peak of San Jacinto in the distance, feel the cool evenings of the Coachella Valley, look up at the palms and the occasional ocotillo dotting the landscape. We feel positively travel-brochure-y about the region. It's a great place to be on a near-winter's weekend.
Copyright FREEL - NBC Local Media