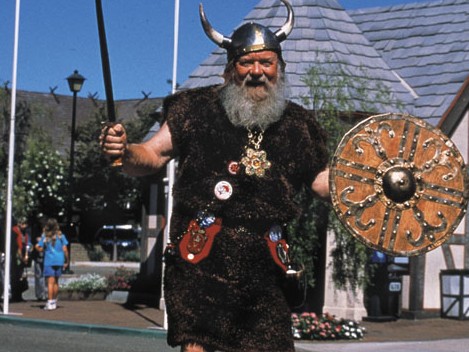 SOLVANG CELEBRATION: Yes. Danish days in Solvang kind of run 24/7/365. But come the fall, when the annual Danish Days open in the Santa Barbara-close, be-windmill'd burg, the color and the pomp go through the pitched shingled roof.
SIGHTS YOU'LL SEE: Chances for a beautiful autumnal day in the Santa Ynez wine country? High. Chances you'll see a man in a skirt and horned helmet waving a sword? High. In fact, there's a whole Viking camp demo going down, to meet all of your Viking-knowledge-procurement needs. You will also see a one-man accordion band (his name is Papa Heinz, if you get to talking to him), chainsaw carving, folk dancers dancing, and a parade with the theme "That's Sooooo Danish." We're not making that up.
DATES: Friday, Sept. 17 through Sunday, Sept. 19. Find out what's happening when and where before 101ing it.
Copyright FREEL - NBC Local Media